Vendorship Inc.'s custom program coaches and assists global companies of all sizes and in various industries to submit and secure revenue-generating contracts with local, county, state and federal U.S. government
Our program is
 customized to our clients' strategic goals
interactive
methodical
proprietary yet transparent
a win-win-win partnership
Vendorship's knowledge transfer program prepares our clients for successful proposal submission, every time.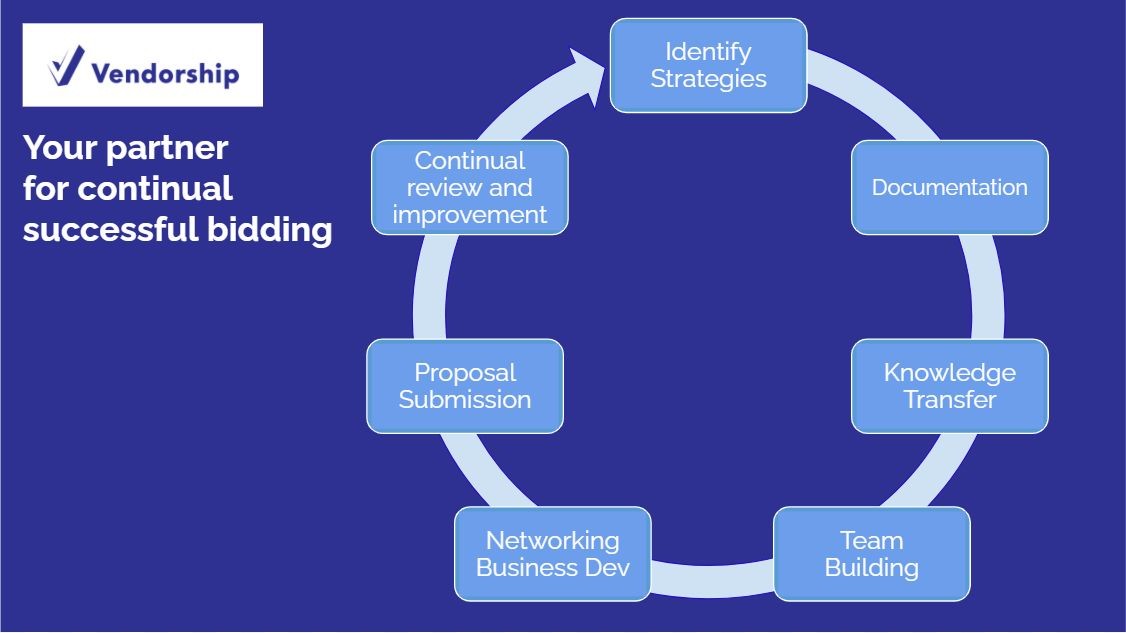 "We help solve problems by changing unknown to known."
Here at Vendorship Inc. –
We coach and assist
global companies of all sizes to successfully bid on United States government contracting opportunities, every time.
We share our know-how and coach companies
To reach required eligibility and develop a strong foundation for successful bidding.
We partner with clients
to secure revenue generating contracts with governmental and non-governmental agencies in the United States.
We value our relationships
between clients and providers, individuals, businesses and government entities.
We connect 
providers of cutting edge technology and quality vendors with local, county, state and federal government agencies for the benefit of all.
Federal Contracting
Specifically for federal contracting we assist with the following:
SBA Certifications (Woman Owned Small Business (WOSB) Program, HUBZone Program, 8(a) Business Development)
GSA 70 Schedule
Defense prime
Meeting updated cybersecurity requirements; Cybersecurity Maturity Model Certification (CMMC)
Obtaining a Security Clearance
STARS III subcontracting opportunities
Competitive forces and positioning
Meetings with government clients
Strengths, Weaknesses, Opportunities, Threats (SWOT)
Capture planning
Proposal writing support & Winning
Joint ventures/subcontracting
Quality reviews of proposals
Cost and pricing presentations
Contract execution / client services