We coach global companies to successfully bid on government contracts.
Our program is
customized to our clients' strategic goals
interactive
methodical
proprietary yet transparent
a partnership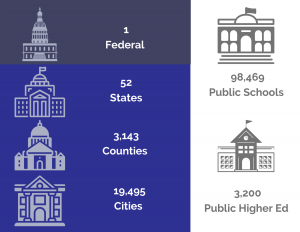 We provide what every thriving business needs: solid leads.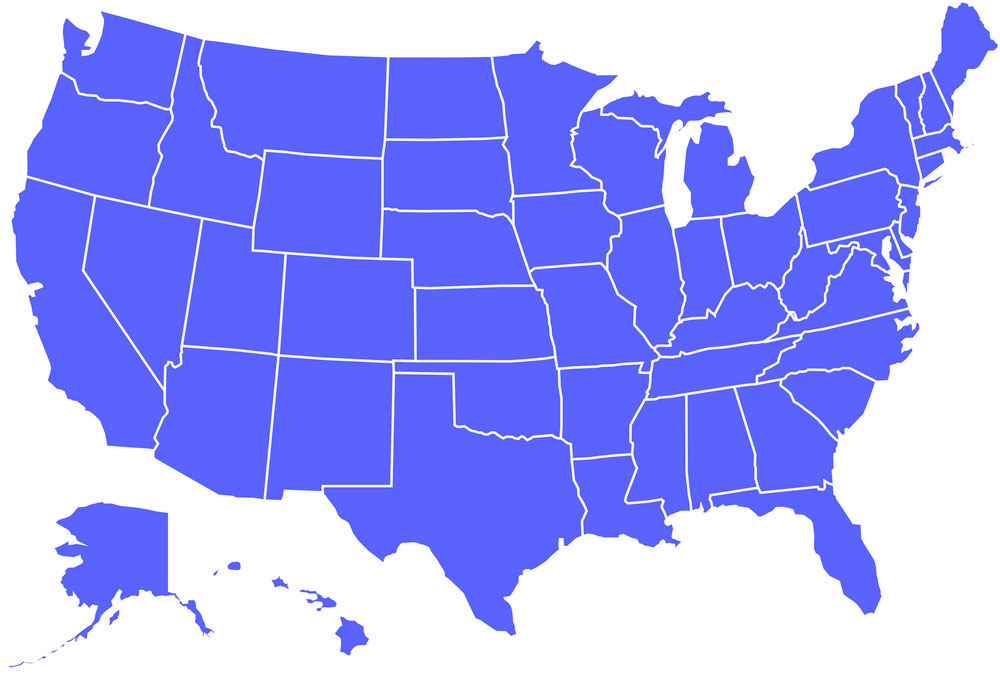 customized project opportunities – RFPs, RFQs, RFIs etc.
business relationship development
presentations
project-based partnerships
The United States government is the single largest purchaser of consumer goods / services in the world.
We provide access to more than $3 trillion in projects with city, state and federal government agencies.
We apply our win-win-win mind-set in whatever we do.
We champion our clients' success by adapting to and incorporating our clients' strategic goals into our custom program.
100% of our clients have bid on government contracts, have become authorized providers and pitched new technology to government agencies in need of new and creative solutions.
We put our expertise to work for our global clients.
Client partners utilize our Vendorship team's hundreds of years of public and private sector experience to identify their opportunities in the government contracting marketplace, to develop strategies for successful bidding and to execute with a win-win-win goal in local, county, state and federal level government.
"Teamwork is the ability to work together toward a common vision. The ability to direct individual accomplishment toward organizational objectives. It is the fuel that allows common people to attain uncommon results."
Mission
Vendorship, Inc.'s mission was conceived out of the passion to:
One, optimize government's capacity to deliver effective services for the betterment of communities, in the most innovative and efficient manner possible, and
Two, to help achieve this by enabling as many prospective vendors as possible with innovative and good ideas/products/services, to secure contractual vendor relationships with government on all levels across the globe.
The resulting MISSION of Vendorship, Inc. is to master the distinctive and tailored strategies of seeking out and enabling the most qualified and innovative technology providers, products and professional services firms across the globe to secure and sustain value-added partnerships with all levels of government actors in the US (and abroad).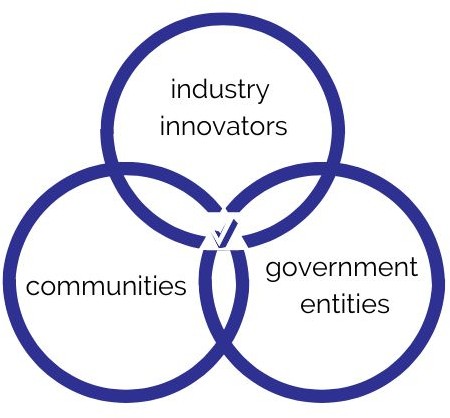 Vision
We want to live in healthy, thriving and vibrant communities run by informed and efficient government entities on all levels, enabled by local and hyperlocal talent and innovation.
We optimize our client-service business at the intersection of technical innovation, optimal product fit and government efficacy.
Values
Vendorship CORE VALUES drive our win-win-win motto:
Diligence – We are relentless in the pursuit of excellence in service and performance.
Dependability – We are approachable, reliable and trustworthy with the affairs of all customers.
Determination – We are persistent in achieving success for all of our clients.
Vendorship Inc. combines supportive collaboration, win-win solutions and transparency to provide customer-centered service for continual successful bidding.
"Smart teams will do amazing things, but truly diverse teams will do impossible things."
Diversity & Inclusion
There is no room in society for injustice and discrimination. We want a society that offers all voices a chance to be heard and be valued. As an organization, we are committed to joining others in meaningful conversations and purposeful, constructive actions.
We believe that voting, peaceful protests, community activism and volunteerism are foundational to creating the world we envision. All of us play a role in taking the steps toward a more inclusive world.
We apply our wIn-wIn-win approach to everything we do. We build relationships and collaborative partnerships based on supportive actions. We are personal, authentic, honest, transparent and supportive of others in their pursuit of success, We are successful when we help others succeed.
Our diverse team is no stranger to misunderstandings and disagreements. We know that giving each other the safe space to share our thoughts makes us better and stronger. It's hard work but we wouldn't miss the opportunity to learn from each other. We want to grow together.
We even have a channel of communication dedicated to open and non-judgemental conversations about stereo-types … thus educating others in the team and disarming the loaded messages.
The bunch of community influencers we are, we organize community building events to facilitate meaningful conversations as a catalyst for  transformational change. We encourage all to explore something new while enjoying the process of discovery. There's so much to learn from one another, and so much more to celebrate, together.
Here are a few of the organizations we support:
At Vendorship, we are committed to inviting and supporting collaborators of all sorts and in all aspects of our business and know that diversity of background and diversity of thought are instrumental in the sustainable growth of our company.
We are committed to equal employment opportunity regardless of race, color, ancestry, religion, sex, national origin, sexual orientation, age, citizenship, marital status, (dis)ability, gender identity or Veteran status.
All employment is decided on the basis of qualifications, attitude, cultural fit, merit, and underlying business need.
"If everyone is moving forward together, then success takes care of itself."
Team
Dr. Nazeera Dawood

Co-Founder / CEO

After a rewarding career as a medical doctor her passion for prevention prompted her to obtain a master's...

Read more

Madhu Chatterji

Director, Records Management & Federal Contracting

Madhubanti has been directly associated with the field of public health for several years. She pursued...

Read more

Seema Kohli

Director, Proposal Management

Seema has diverse proposal writing experience in different domains and is involved in our whole proposal...

Read more

Remya Raju

Training Center Authorization, Manager

Remya has a MS in Engineering Management and over 5 years experience working as project manager in the...

Read more

Roland L. Washington

Director, Strategic Planning

Roland is involved in Vendorship's strategic development bringing his vast experience as international...

Read more

Sachin Menon

Lead, Tech Team

Sachin has 15+ years of competitive experience in consultation/e on a wide range of technologies which...

Read more

Suhas Shetty

Senior Technical Architect

Suhas has 15+ years of competitive experience in software development/solution architecture on a wide...

Read more

Ravi Shahani

CFO

Ravi is a certified public accountant (CPA) and has over 20 years of experience managing the accounting...

Read more
Advisory Board
Rajan Luthra

Chairman / Co Founder

Being equal parts entrepreneur, philanthropist and visionary, Rajan has launched numerous business ventures...

Read more

Nakia Grayson

Advisory Board

Nakia's position as a federal government IT security specialist provide's invaluable resource.

Read more

Sallie Wright

Advisory Board

Sallie Wright has been a senior technology executive for almost 40 years. Her tech career has included...

Read more

Vivek Furtado

Advisory Board

Vivek Furtado's 23-year Siemens career will provide valuable business development expertise.

Read more

Harper Bronson

Advisory Board

Harper is a Global Program Management executive with 15 years of experience in varied industries. Her...

Read more

Pam Leinmiller

Strategic Advisor

President of Vertical Vision Inc., speaker and trainer for leadership and communication, strategic advisor,...

Read more

Gordon Burns

Sales & Business Development Advisor

Meet Gordon Burns: Sales, Business Development, and Client Champion advisor.

Read more
"The strength of the team is each individual member. The strength of each member is the team."