We Make Government Contracting.
Easy for Great Businesses
At Vendorship, we believe that every great community deserves the best government services.
And every company doing great work, regardless of size, should be able to have a best shot in providing government services.
We exist to help businesses that are doing great work to tap into the $660 billion per year market
With 60 years of combined experience as former government decision-makers, we share our insider knowledge and expertise to help businesses of all sizes in every industry. We maximize their chances of succeeding when applying for government contracts.
We've seen firsthand the complicated instructions and mounds of paperwork required when applying for government contracts. That's where our expertise goes to work for you.




Public Higher Ed
Institutions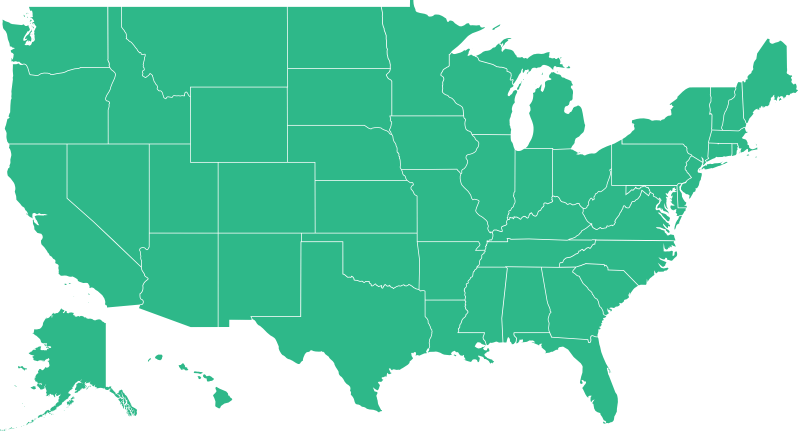 Customized proposal development
RFPs, RFQs, RFIs etc.
Business relationship development
Visibility
Project-based partnerships
Certifications
The United States government is the single largest purchaser of consumer goods / services in the world.
We provide access to more than $3 trillion in projects with city, state and federal government agencies.
Meet the movers and shakers who coach and help hundreds of businesses scale year after year by securing profitable government contracts.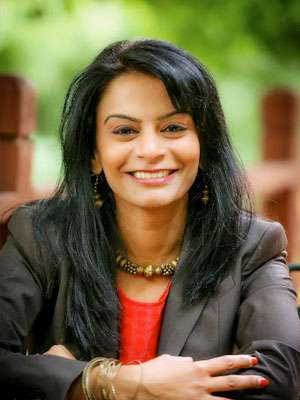 Dr. Nazeera Dawood
Founder / CEO
Client Champion / Government Liaison
After a rewarding career as a medical doctor her passion for prevention prompted her to obtain a master's degree in Public Health. During her 8 years in public service as Research Project Manger, Director of the Fulton County Health Department as well as Fulton County Chief of Staff and she developed an extensive knowledge of the (governmental) proposal process.
Nazeera has a passion for solutions- and results-driven strategies, with a focus on quality, cost-
effectiveness, use of practice guidelines, evaluation, supportive collaborations and public private partnerships for the benefit of all.
She currently serves on the Review Board of the inaugural Fulton County District Attorney Conviction Integrity Unit.
A serial entrepreneur she has a wide professional network in the public sector, in business and in no-profit work.
Nazeera founded Vendorship Inc. to ease the entry into government contracting.
As Vendorship's CHH (Chief of Client Happiness) she strives to deliver the custom program to government contracting opportunities our clients need to provide government agencies with high quality products and services that improve the work of the public sector and all of our citizens' lives.
Madhu Chatterji
Director, Records Management & Federal Contracting
Director, Records Management / Client Champion
Madhubanti has been directly associated with the field of public health for several years. She pursued her Masters in Public Health from Georgia State University. During her internship with the Fulton County Health and Wellness, she has demonstrated good work ethic and interpersonal skills. She has an excellent working knowledge of data management and handling documentation.
At Vendorship, she uses her skills acquired during her work as a public health personnel. She is always willing to go the extra length to fulfill her roles. She has a strong determination and does not rest till she reaches her goals. She has demonstrated excellent listening, oral presentation and written communication and computer skills.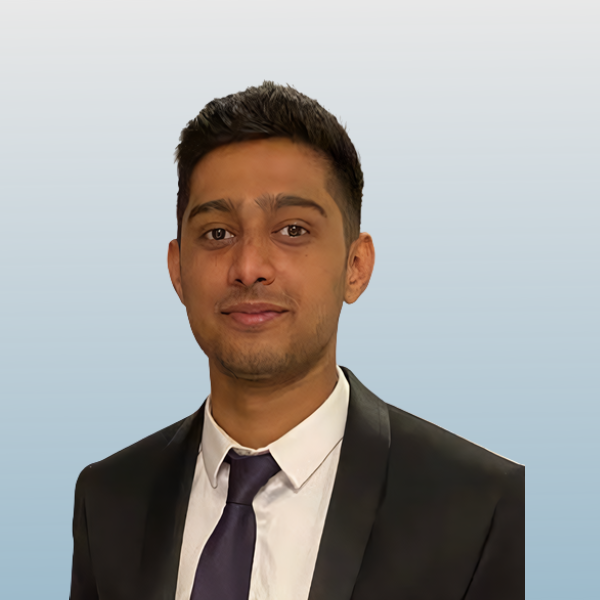 Haniy Shaban
Proposal Research Analyst
Haniy assists clients in winning government contracts by understanding the products or services they provide and communicating them by writing responses to proposals. He keeps clients up to date about the progress of their journey with Vendorship and Government contracting.
Haniy is a computer science engineer and has worked in marketing teams for IT companies.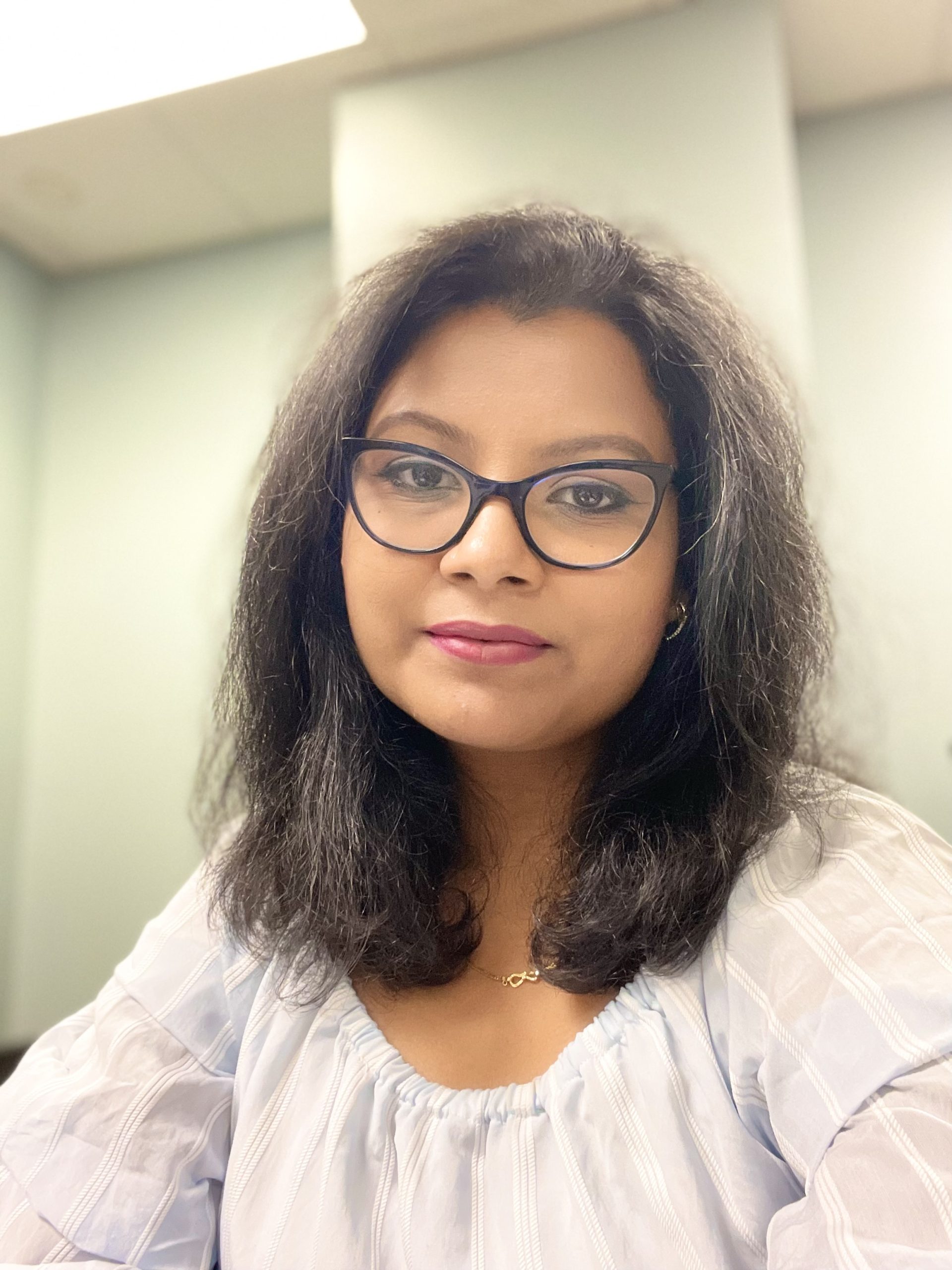 Monidipa Das
Proposal Research Analyst
Monidipa supports the proposal team, building a strong client relationship and facilitates the onboarding to proposal process end to end.
Monidipa has been directly associated with the field of Clinical research for several years. She completed her Masters in Microbiology and Post graduate studies in Clinical Research. She worked with leading universities and top international corporations in the field of bioscience & clinical research and brings in depth knowledge in the process flow  for Vendorship.
"She is a good listener and analyst for every situation on earth to come up with a solution."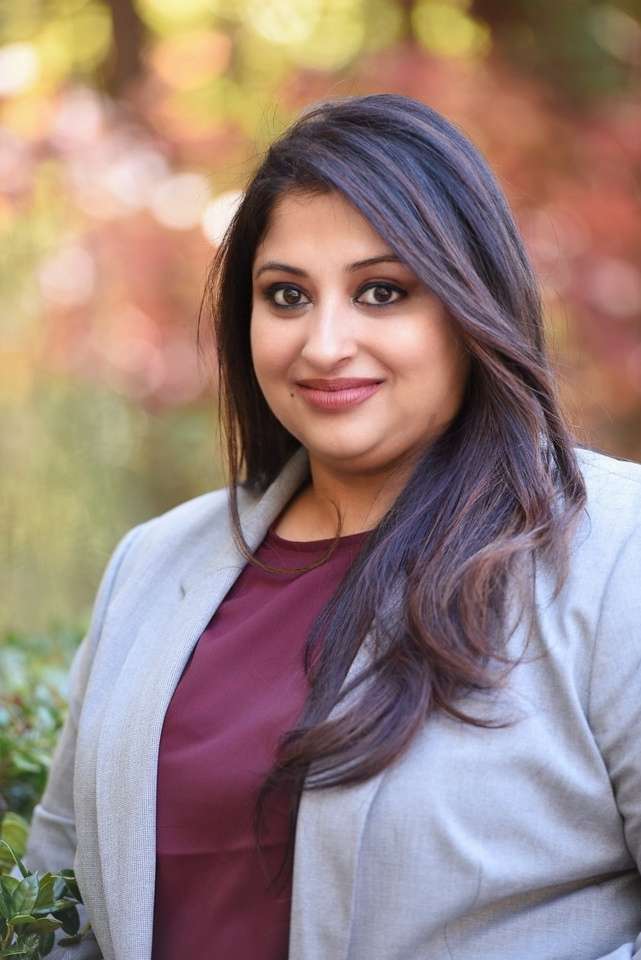 Arunima Chakrabarty
Director, Proposal Management
Client Champion 
Arunima supports clients with proposal research and is responsible for managing and developing client relationships.
Arunima is a lawyer by education and has practiced company law specializing in intellectual property law. Her skills are around critical reasoning and an impeccable work ethic.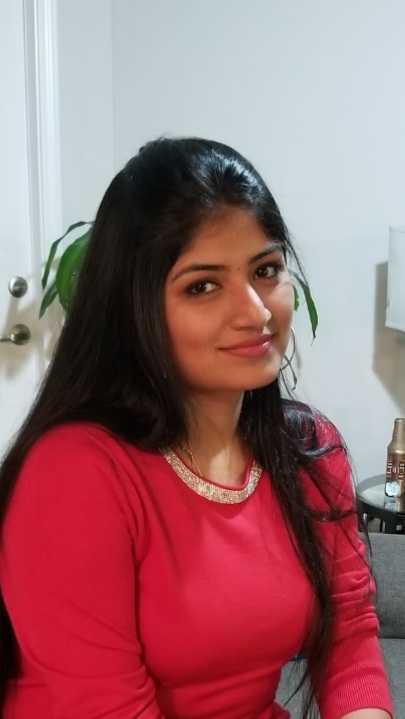 Remya Raju
Training Manager
Client Champion / Training Manager / Engineering Expert
Remya has a MS in Engineering Management and over 5 years experience working as project manager in the engineering field. Remya is a global citizen, believes in always giving her best – "What you seek, is seeking you",and passionate about a variety of classical Indian arts.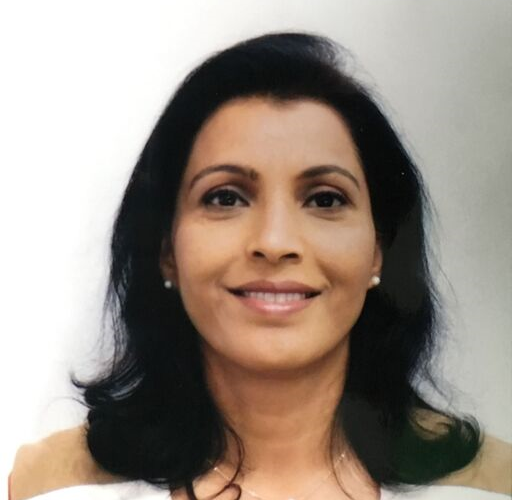 Madhu Pareek
Operations Manager
Madhu's duties at Vendorship involve developing and operationalizing customer journeys, coordinating the onboarding of new clients and managing accounts and contacts databases.
Madhu has more than 5 years of strong experience with travel, education and tax filing. She brings her expertise on account management, communication and administration, consultative pre-selling, and nurturing clients.
Madhu is passionate about leading a healthy and balanced life by practicing yoga and healthy diet in her routine.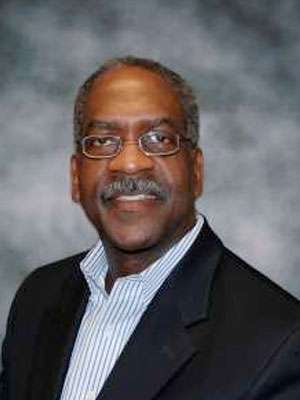 Roland L. Washington
Strategic Advisor
His working footprint includes project planning and management in the social impact, workplace, and public policy space on the congressional and federal regulations level, as well as with state agency and county executive operations.
He understands deeply the motivations and culture of government, and each Vendorship client benefits from his mapping intuition and his skills in building competency and brand sustainability.
A graduate of International Studies and Economics at Morehouse College, Roland is "that kind of strategist you call when you've had enough meetings and you now want to get it on the dashboard and get it done."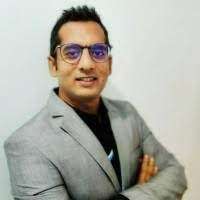 Sachin Menon
Technical Lead
Sachin has 15+ years of competitive experience in consultation/e on a wide range of technologies which includes ERP, Mobile App development, Web/App/Server Security consultant, High volume transaction processing, Machine Learning (TensorFlow)
Sachin has worked on various domains like Banking (FinTech), Healthcare, Supply Chain Management, eCommerce, Education.
At Vendorship, Sachin leads the technical team and works with the Proposal team to cater to clients' need.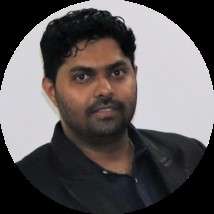 Suhas Shetty
Senior Technical Architect
Suhas has 15+ years of competitive experience in software development/solution architecture on a wide range of technologies which includes ERP, Mobile App development, Web/App/Server Security consultant, High volume transaction processing, Machine Learning (TensorFlow)
Suhas has worked on various domains like Banking (FinTech), Healthcare, Supply Chain Management, eCommerce, Education, Power/Utility.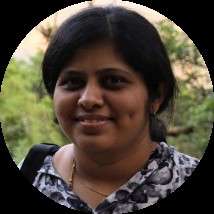 Manu Bhat
Technical Architect
Manu has 12+ years of experience in software life cycle playing various roles like developer, program integrator, scrum master, product manager.
Software engineering experience in major product companies like Microsoft, Intel and Unisys. Product management experience managing a team with members in multiple geos including US, Malaysia, China, UK.
Overall program management monitoring the progress and assessing the risks.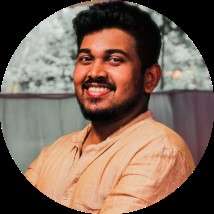 Varun Rao
Technical Architect
Varun has 10+ years of experience in software life cycle playing various roles like UI/UX developer, Mobile Application /SPA developer and Team Lead.
Deep understanding of technologies like Android, Angular, Laravel, Kotlin, TypeScript etc
Worked on multiple domains which includes eCommerce, Supply chain, Power/Utility
Regular activities include understanding of business requirements, gathering detailed requirements , planning the prototype, and coordinating UI/UX team to get the app into shape, closely working with developers to keep the project on track.
Ravi Shahani
Director, Strategic Planning
Ravi is a certified public accountant (CPA) and has over 20 years of experience managing the accounting and financial systems of corporations.
We are excited for him to have joined the Vendorship team to manage our PnL, to maximize our value-add to our clients as well as the opportunity to increase our potential impact on the communities we live in.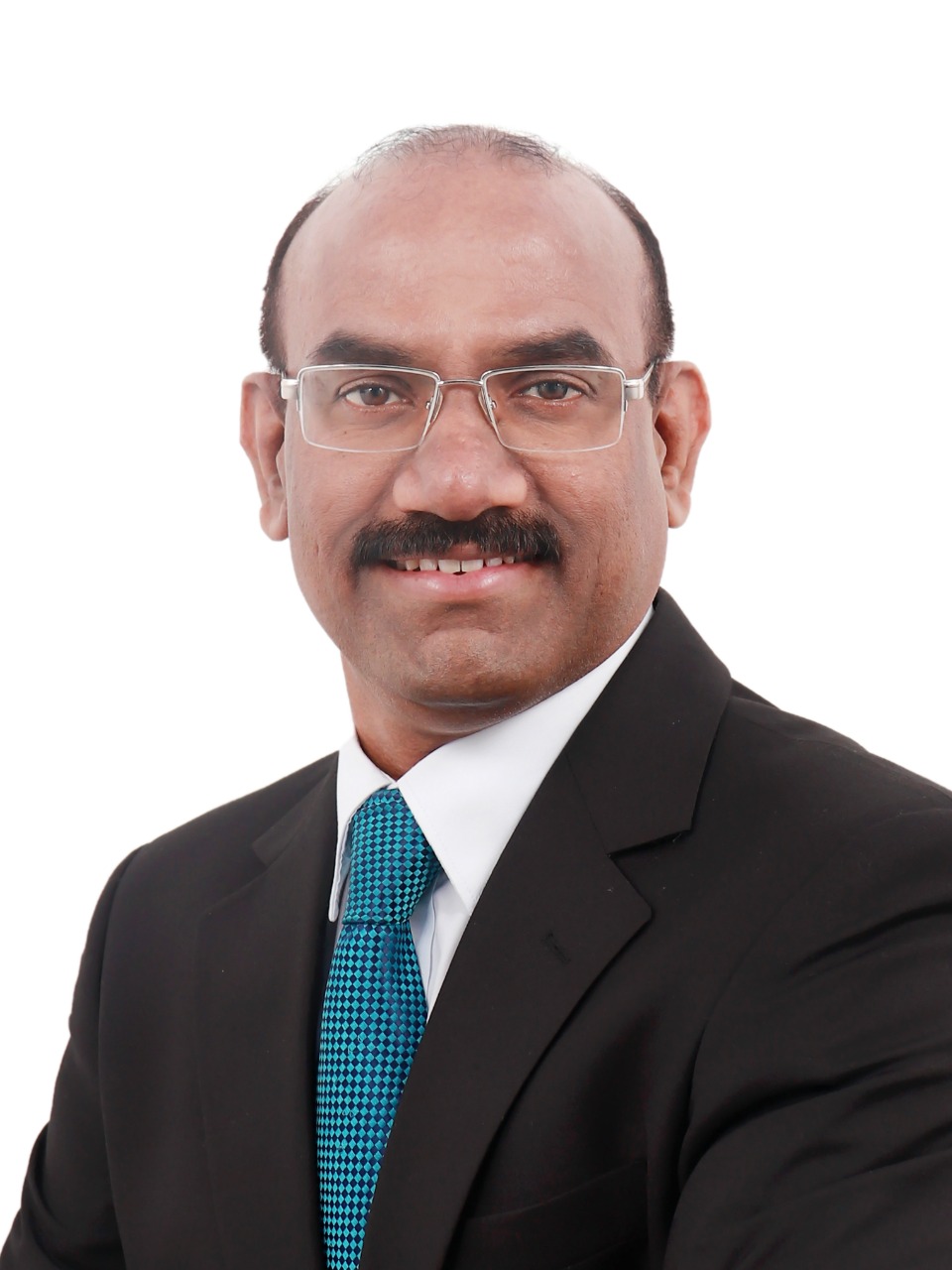 Mohan Sundaram
Federal Contracting Specialist
Mohan's expertise stems from his strong experience with the US Embassy, (Department of State) and in the electronic industry where he has worked for more than 2 decades. He brings with him solid capabilities in end-to-end procurement and contracting process and vendor management. His ability to present an inside-out perspective of how pre-proposal and post award conferences are conducted, tenders are evaluated, contracts are drawn, bids appraised, negotiations conducted, and most importantly the expectations of the federal government and their perspective during vendor selection emanates from his rich experience as the head of procurement and contracts in the General Services Office of the Embassy.
He has been instrumental in leading procurement actions and making necessary arrangements for Secretary of State visit to the Sultanate of Oman during the year 2013, 2018 and 2020. Similarly, he had led and successfully accomplished procurement requirements for former president George W. Bush's and Sr. Advisor Jared Kushner's visit to the Sultanate of Oman in 2019, and for the conduct of "World HR Conference 2020 in Oman". He has played a pivotal role in the planning and implementation of procurement activities towards the conduct of Regional Seminar for U.S. Naval War College graduates in 2017.
His experience in the private sector as Product Manager has enabled him to garner attributes in sales and distribution, customer relationship management and materials management.
His prime responsibilities at Vendorship encompasses; Present Vendorships distinct services to niche prospective clients to win federal contracts.
He studies the eligibility criteria and determines whether the client is able to fulfill the requirements.
Primary point-of-management person in facilitating all connected internal and external proposal response strategies for current and potential clients in the government and public sector demand space.
With his acumen from the federal background, he plans and outlines each stage of certification and proposal and diligently meets his clients' deadlines. 
Work directly across all existing lanes of operation to seamlessly integrate problem-solving and quick-response processes. 
Krishna Rautroy
Business Development Specialist
Krishna's key role is to focus on potential business development initiatives for commercial vertical and building strong clientele for Vendorship. She actively collaborates with cross-functional team for bringing in new sustainable businesses.
Krishna has around 3 plus years of experience in the finance and banking sector. She has played significant roles in business development initiatives in her past organizations. Krishna is pursuing her master's in business administration from Louisiana State University and a postgraduate of science.
She is also a certified acupressure therapist and avid yoga practitioner.
Mujtaba Malak
Proposal Writer and Research Analyst
Mujtaba is a passionate, diligent
,
 and enthusiastic professional who is always eager to learn new concepts and expand the horizon of his knowledge. He has worked in the hospitality and real estate industry where he has had exposure to international clientele and has consistently provided them with highly personalized and quality service. Being result-oriented and always keeping a problem-solving and positive approach has always helped him succeed and build strong relationships with clients.
Mujtaba's critical and analytical skills, attention to detail
,
 and a keen understanding of the products and services offered by the clients helps him assist them in winning government contracts."
Drishika Ajmera
Proposal Writer & Analyst
Drishika's ability to pay attention to detail alongside creativity is key in aiding her clients to succeed as part of the Proposal team. With a sales background, her strength lies in understanding each client's unique capabilities and requirements and building strong relationships with them.
She has a passion for the sciences, 
and 
languages and believes in giving back to the community. She graduated with a Bachelor's in Foreign Languages and Intercultural studies and has since worked with businesses to help grow their clientele and scale their revenue. She is quick to learn and ensures that she stays up-to-date with industry trends.
Anish Tikku
Proposal Writer & Research Analyst
Anish is an ambitious enthusiast with a commitment to his objectives, following an action-oriented plan to achieve them systematically. A responsible individual capable of
leading as well as building a team with desired results within the deadlines. Have founded and led successful start-ups. A resilient budding individual with a yearning for continuous learning.
Ananya Garg
Proposal Writer and Analyst
Ananya's key role at Vendorship is to write coherent responses to proposals for clients in a systematic manner. She collaborates with the proposal department to build strong client relationships by providing maximum value and efficiency.
Ananya has completed her Masters in Business Administration and has helped various organisations with Business Development strategies. Her primary abilities are problem-solving and paying close attention to details.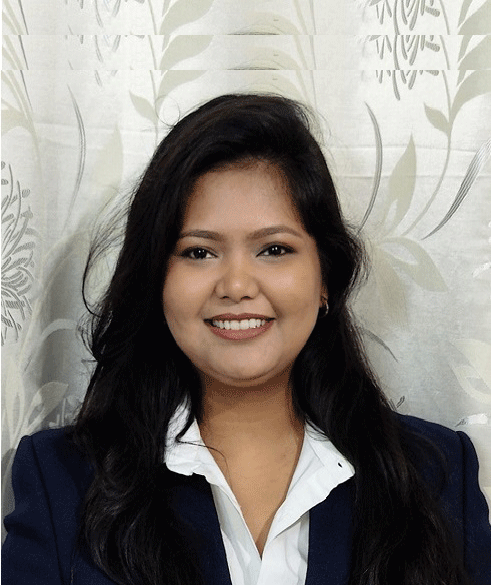 Peenaz Rahman
Proposal Writer and Analyst
Peenaz has 3.5 years of experience working with the Operations Team for Channel Data Management platforms. She will assist all the clients with government RFPs and certifications by understanding the client's expectations and the products or services they provide.
She works for the proposal department to develop long-lasting customer connections by offering the best possible value and effectiveness. Overseeing the production for every component of the proposal, making sure all the written content is adequate. She works directly across all existing lanes of operation to acquire sufficient knowledge of how best to integrate problem-solving and quick-response processes and tactics.
Along with that she is also currently pursuing a Master in Business Administration in Data Science and Analytics.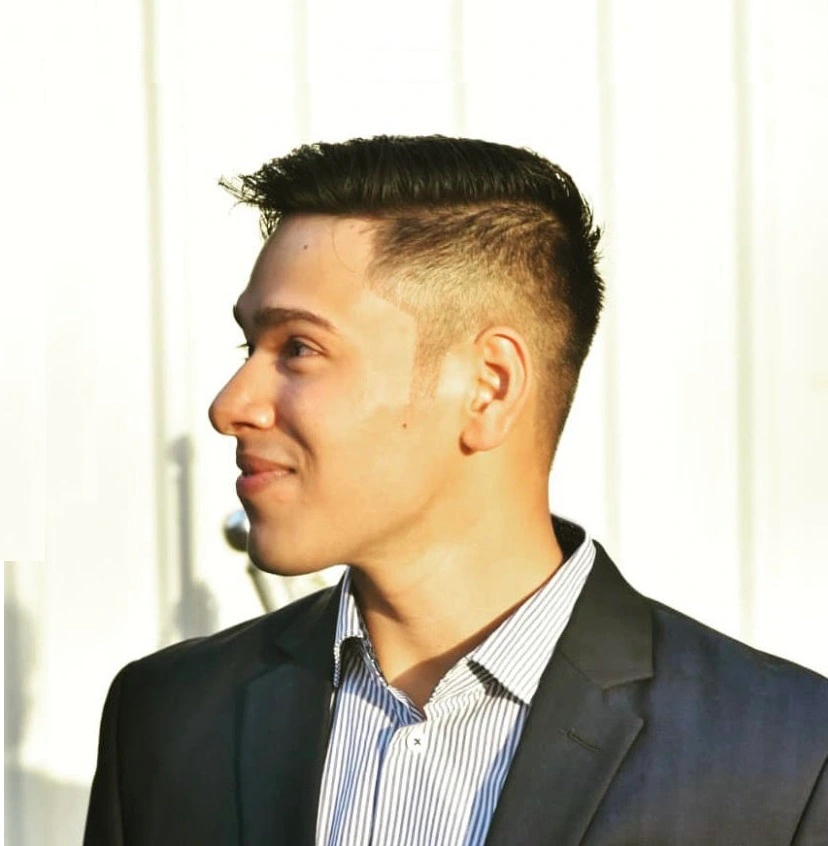 Nikhil Vijay
Proposal Research Analyst
Nikhil, is a highly motivated professional with a passion for innovation and a fascination for problem-solving, having worked on a diverse range of projects in the field of hospitality as well as retail. Nikhil's avidness for continual learning and staying up-to-date with industry trends and advancements paves way for a fresh perspective and novel solutions to projects. Nikhil is also a team player, able to work effectively with cross-functional teams and consistently deliver results.
Bhumi Patel
Certification Specialist
Bhumi has experience working in operations and marketing for Ed-tech companies like Byju's & Cuemath. With her communication skills and organizational skills, she will be responsible for the certification process for clients of Vendorship. She collaborates with the federal department to deliver the clients with utmost satisfaction."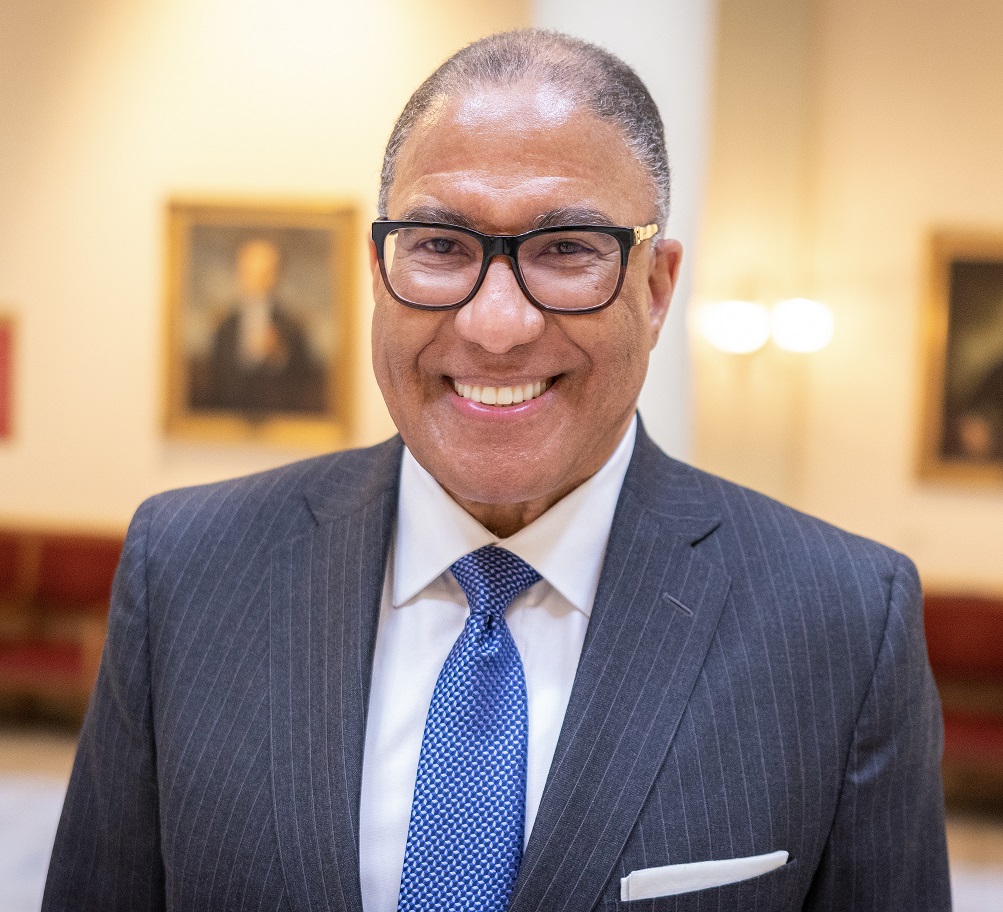 Darryl Ricardo Matthews, Sr
Director, Business Development
Darryl brings years of valuable and diverse experience to Vendorship. A highly respected, influential, successful senior association executive, experienced in municipal and federal government operations and association management, has recently accepted the Director of Business Development role with Vendorship, Inc. Recently he served as the interim President & CEO of the National Society of Black Certified Public Accountants, Inc. (NSBCPA). Before that, he served as a National Partnership Specialist and Congressional Liaison for the 2020 Decennial Census in the seven-state Atlanta Region. Darryl previously served as the Outreach Officer for the Department of Procurement in the City of Atlanta, Georgia, the Executive Director and COO of the National Association of Black Journalists, Inc. (NABJ), the National Medical Association (NMA), the National Association of Black Accountants (NABA), and the Alpha Phi Alpha Fraternity, Inc. as both Executive Director and later, the General President and Chairman of its board of directors.          
He formerly served as an independent consultant working with the White House Presidential Advance staff. He coordinated and managed visits and sites in various locations for functions attended by the United States President (POTUS), his senior staff, and the Vice President (VPOTUS). Preceding that assignment, he was the Executive Director of the century-old Alpha Phi Alpha Fraternity, Inc., headquartered in Baltimore, Maryland, the first intercollegiate Greek-letter Fraternity founded for African Americans and blacks, where he helped engineer the passage of Fraternity-sponsored legislation to construct a Memorial on the Federal Mall in Washington, D.C., for Dr. Martin Luther King. The King Bill, signed by President Clinton in 1996, granted the Fraternity the right to erect the memorial.
Darryl's previous board experience includes serving as Vice-Chairman of the board and as a member of the audit committee for the Washington, DC Martin Luther King, Jr. Memorial Foundation Project, Inc., the board of directors for NABA's Division of Firms (DOF), as a member of the Hilton Hotels Sales Advisory Board, and as a board member for the Institute of Management Accountants, Inc.
While serving as executive director of the Alpha Phi Alpha Fraternity, he helped engineer the passage in 1996 of fraternity-sponsored legislation authorizing the Fraternity to construct a Memorial to Dr. Martin Luther King, Jr. on the Federal Mall in Washington, D.C. He also presided over the ceremonial groundbreaking in 2006 as the General President of the Fraternity.
Business Development Advisors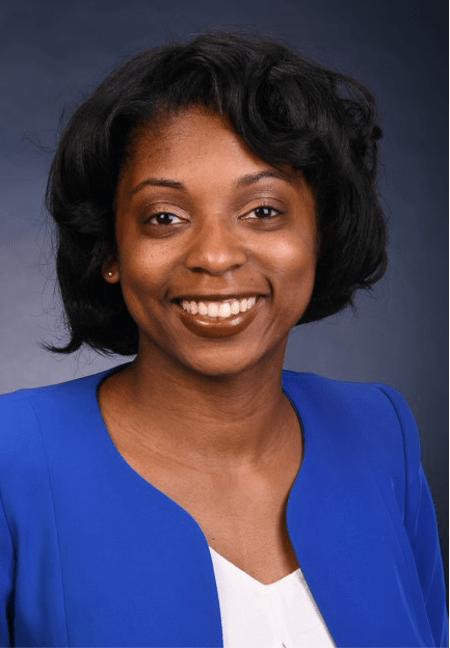 Nakia Grayson
Public Sector Cybersecurity Strategies Specialist
Vendorship Inc Advisory Board
Vendorship Inc. is proud to announce Nakia Grayson's appointment to its Advisory Board.
Nakia has been working in the federal government sector for over 8 years. She has broad experience in cybersecurity, privacy, administration, and finance/budget. Prior to transitioning into cybersecurity and privacy, she held key administrative roles in the federal government, where she performed office management functions for a Cybersecurity Division, and later oversaw of Grants Management Division's financial, budget and staffing management, as well and providing support to administrative operation programs to it's headquartered office, Office of Acquisition and Agreements Management. She has a B.S. in Criminal Justice, an M.S. in Information Technology, and an MBA. Nakia is originally from both the Northern Virginia and Maryland area. Her extensive work experience and educational background bring invaluable influence and guidance to Vendorship, Inc.
In her leisure time, Nakia enjoys mentoring youth and exposing them to STEM fields, volunteering with non-profit organizations, cooking, and traveling.
Sallie Wright
Information Technology & Public Sector New Markers Consultant
Vendorship Inc Advisory Board
Sallie Wright currently serves as the CIO for Info Tech Research Group. Besides serving as Fulton County's CIO until August 2018, she previously functioned as Assistant Vice President and Deputy Chief Information Officer for Georgia State University and held executive roles at the University of Alabama at Birmingham, the University of North Carolina and within the private sector. She has 25+ years of IT management experience in diverse industries including higher education, manufacturing, consumer products, mining, petroleum, and retailing. She is an adjunct professor in computer science and holds a MA from Webster University and a BS from Northeastern University.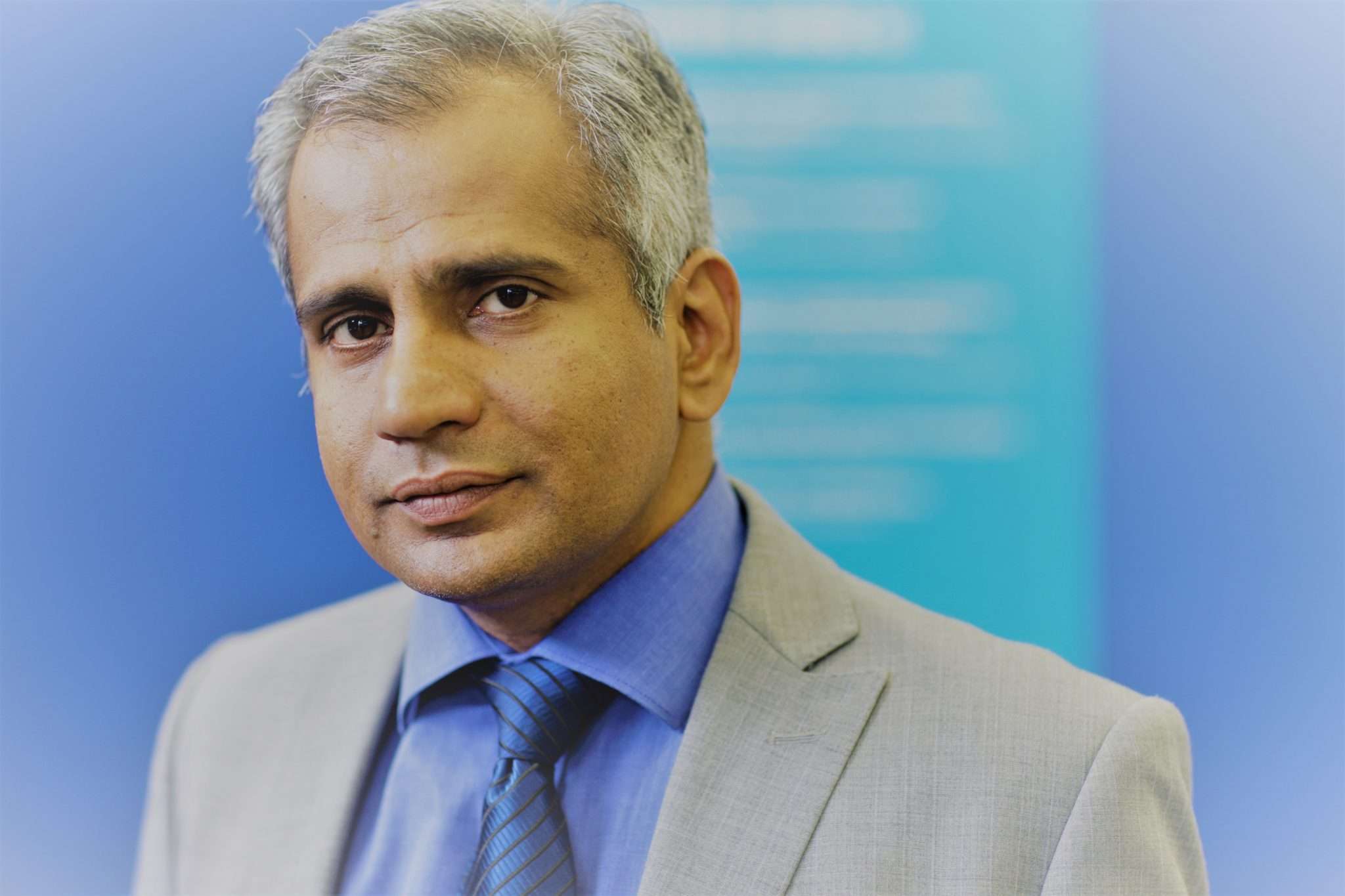 Vivek Furtado
Manufacturing / Digital Transformation Specialist
Vivek has been with Siemens for 23 years, holding various positions in application engineering, supply chain management, product marketing, account management, and business development.
His international scope experience spans various manufacturing industries like aerospace, glass manufacturing, machine building and automotive production in various countries like India, Germany, Japan, and the United States.
These previous positions enabled Vivek to develop not only broad cross-functional experience but also skills in leading multicultural teams.
In his current role as Director of Digitalization for Machine Tools, Vivek is responsible for a comprehensive portfolio of machine tools-related software suites ranging from edge based, factory level, and cloud-based applications.
Vendorship Inc. is pleased to welcome Vivek aboard and will rely on his vast technical and business development experience to better serve our client + partners.
Harper Bronson
Higher Education Leadership Consultant
Harper Bronson is a Global Program Management executive with 15 years of experience in varied industries. Her focus is Information Security programs. She has been in Atlanta for 20 years. She was raised in St. Louis, Missouri and attended the University of Missouri and Lindenwood University for her MBA. She started her career as a Cobol programmer and will proudly tell you that she used Holorith cards at the beginning of her college years.
Harper is passionate about mentoring and coaching a more diverse workforce in Information technology. She has mentored and coached young women and men for the past several years with Georgia State University's J. Mack Robinson College of Business mentoring program. She also works as a part-time instructor for the college, teaching undergrads and grads IT Project Management and Information Security. She truly believes in reaching back and pulling up women the way people have reached back to pull her up.
Fun facts; Harper was born in Yokoska, Japan, is a certified scuba diver and was once hit in the head by a hockey puck at an Atlanta Thrashers game.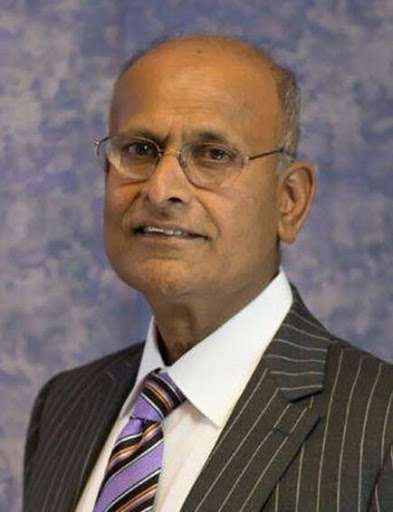 Narasimhulu "Dr. Neel" Neelagaru, MD
Financial / Banking Industry Leadership Specialist
Narasimhulu "Dr. Neel"  Neelagaru, MD is an eminent cardiologist, vice-chair of the Indian American International Chamber of Commerce, esteemed philanthropist, and 2008 Harvard Business School alumnus.
He is founder, chairman, and majority owner of Quantum National Bank of Georgia, which has been continually recognized as one of the most successful community banking institutions of its kind in the country.
Dr. Neelagaru has held chief of staff positions at both Neillsville Hospital in Wisconsin and BJC Medical Center in Commerce, Georgia (Jackson County), where he was voted "Best Physician' at both while receiving a Lifetime Achievement Awardin 2018 by the Jackson County Area of Chamber of Commerce for his philanthropic endeavors providing scholarships to area high school students there and free medical care for the disadvantaged.
In fact, Commerce Public Library's children's section carries his family's namesake for his personal endowments for its development.
Apart from Dr. Neel's business and medical achievements, he's also involved in agriculture and owns a 680-acre working farm in Jackson County.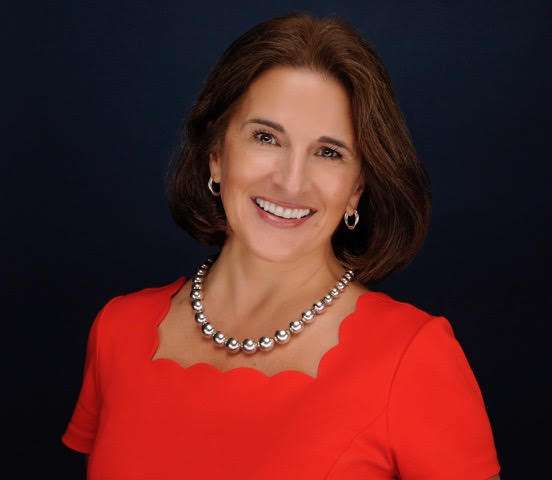 Pam Leinmiller
Corporate Strategies Consultant
Pam guides organizations and leaders who want to clarify strategy and take action and accelerate their personal success trajectory. She coaches teams to improve their influence and effectiveness with their clients as well as each other and leaders to recalibrate their personal focus and move them to greater levels of influence and impact in their business.
She is the president of Vertical Vision Inc., is a speaker and trainer for leadership and communication, an Emcee, producer, and deeply involved with TEDx.
She is looking forward to using her sales and IT industry experience to help Vendorship partner with their ideal clients to enable them to reach their strategic goals.
Bob Wells
Sales and Executive Leadership Consultant
Bob Wells is a Healthcare IT Executive creating and leading organizations that provide technologies and solutions that save lives.
He has extensive experience in running healthcare IT sales and service related business operations, incl. running small start-up business divisions that subsequently launched an Initial Public Offering (IPO), turning around large complex business operations, leading product direction, identification and acquisition of ALI Technologies medical imaging company, and strategic market analysis supporting executive leadership deciding market direction and competitive assessment.
His expertise helps providers evaluate their business needs, competencies and market changes to identify the appropriate strategic response through IT, operational and business changes.
Specialties:
Business Operations, General Management, Business Development, Sales Management, Strategic M&A development, Sales and Structuring business partner agreements, IT planning and preparing healthcare providers for new forms of reimbursement.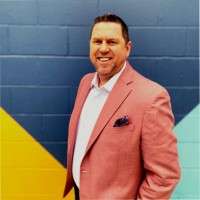 Gordon Burns
Executive Sales and New Markets Consultant
Gordon Burns is a decorated United States military veteran with 25 years of technology sales and client acquisition experience.
Having worked with industry-leading organizations and start-ups throughout his professional career, Gordon is recognized for his flourishing abilities in the SMB, Mid-Market and Enterprise spaces. His expertise is regularly utilized in myriad industry verticals, with interchangeable titles and departmental needs, for his deep skillsets, knowledge base, and his ability to match-make strategic professional strengths with hybridized service offerings.
Gordon is well versed in prospecting and sales methodologies, and his years of tech sector relationship building will serve to strengthen Vendorship Inc.'s growing alliances and partnerships.
Originally from New York state after living abroad in Sydney, and again stateside in Washington, D.C.,Gordon and his family now call historic Decatur, Georgia, home.
One of Gordon's favorite quotes and motivational testaments to which he continually aspires is that of professional basketball great Michael Jordan:
"Some people want it to happen, some wish it would happen, others make it happen"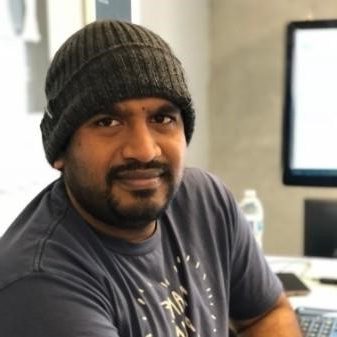 Vivek Visvanathan
Salesforce & Business Engineering Specialist
Vivek has 16+ years of extensive experience in software development, architecture, and operations aspects in various industries like Retail, SaaS, Real-estate, Subscription selling.
That all American communities, large and small, benefit from the optimal application of innovation, effectiveness, and efficiency in partnerships with visionaries, entrepreneurs, and vendors large and small, without border or status limitations.
Vendorship CORE VALUES point true north to the intersection of innovation, optimal service and product fit, and government efficacy.
Diligence – We are relentless in the pursuit of excellence in service and performance.
Dependability – We are approachable, reliable and trustworthy with the affairs of all customers.
Determination – We are persistent in achieving success for all of our clients.