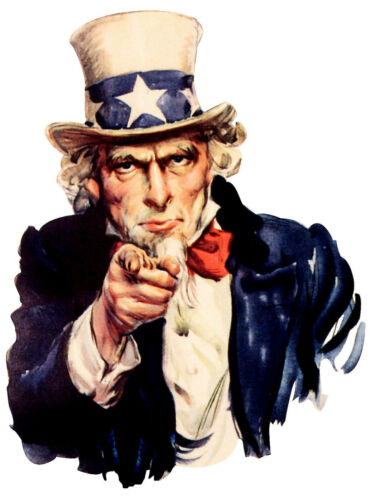 That's right. It was called "Uncle Sam."
Do you know this image? That's right. It was called "Uncle Sam." At times when America needed a big boost from its citizens, their might and their ideas, that graphic with this message appeared everywhere. "Uncle Sam wants you!" Small businesses especially responded with their greatest assets: their ideas, and their passion to keep testing and pushing those ideas. It is still recognized as a strong depiction of American Independence.
This 4th of July – Independence Day weekend, probably should not just be about barbecue and the beach. The world and our country need our reflection as much as ever before. Our capacity as patriots, as global citizens and as compassionate and empathetic humans is at challenge. And for robust free-market business, that means our capacity for greatness could therefore suffer drag.
So this weekend, let's celebrate our independence from the very idea of despair and indifference. Let's celebrate what we have yet to achieve with the excitement of remembering that we have both will and capacity to achieve beyond negative inclinations.
Happy Independence Day America!
The VendorshipJourney TM is powered by more than 65 years of high-level executive government management, procurement and appropriations experience to better position any company, large or small, to sustain valuable longer-term partnerships with government to satisfy the shifting dynamics of constituent need.
Get contracting oportunities right in your inbox: