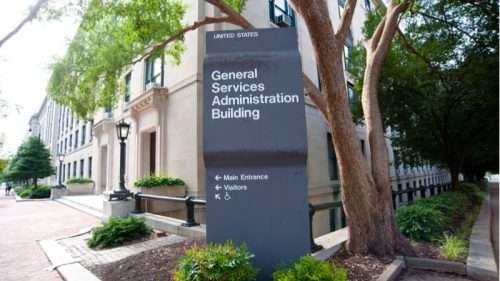 GSA Opens Bids for Largest Government wide Small Business Contract to Date
By Aaron Boyd,
Senior Editor, Nextgov
Shortly after canceling one IT contract vehicle for small businesses and raising the ceiling on another, the General Services Administration released the final request for proposals for its largest small business government wide contract to date: the third iteration of the 8(a) Streamlined Technology Acquisition Resource for Services, or STARS III.
The $50 billion government wide acquisition contract, or GWAC, is reserved for Small Business Administration 8(a)-certified businesses providing IT services. The contract will be open to all federal buyers and includes two sub-areas for emerging technology and IT services performed outside of the continental United States, or OCONUS.
"We are excited to expand the scope of the STARS III GWAC to cover OCONUS performance and address emerging technologies like artificial intelligence, robotic process automation and virtual reality," Federal Acquisition Service Commissioner Julie Dunne said Monday in a statement. "STARS III will increase opportunities for hundreds of 8(a) companies at a time when we're heavily relying on their expertise to modernize the federal government's IT infrastructure and improve virtual service delivery for citizens and employees in the U.S. and abroad."
The STARS family of GWACs focus on customized IT services that "can be tailored to meet an agency's particular mission needs and may include new and emerging technologies that evolve over the life of the master contract," according to the RFP posted Monday to beta.SAM.gov. The solicitation offers data management, communications technology, IT operations and maintenance, IT security, workforce augmentation, software development and systems design as a few examples.
"Orders for which IT services or IT Services-based solutions are not the principle purpose" will not be allowed, per the RFP.
The emerging technology sub-area was created to give vendors with "evolving state-of-the-art information technologies" that are not yet ready for widespread deployment but "have been implemented by early adopters," the solicitation states. Under STARS III, vendors will be able to offer analytical and technical services, such as "applying the knowledge needed to investigate and provide an [emerging technology] solution," "providing technical expertise and guidance to plan, conduct, technically direct, document, test and assess [emerging technology] implementations," and "analyzing the trade-off of implementing versus not implementing [emerging technologies], including cost-benefit analysis."
To allow for flexibility at the task order level, GSA is instructing "agencies considering [emerging technologies] … to succinctly focus on articulating in the [task order request] the business problems they face."
Analysts from market intelligence firm The Pulse of GovCon noted the list of potential emerging technologies was shortened from the draft RFP released last year. The final solicitation name checks the suggested technologies mentioned above but no longer includes digital assistants, edge computing, micro services, natural language generation, network fabrics or serverless development.
GSA Reserves the Right to Implement CMMC
Along with the usual cavalcade of contract requirements, GSA is preparing vendors for the possibility of including the Defense Department's Cybersecurity Maturity Model Certification, or CMMC, which is being created to assess the internal security of vendors working on military contracts.
While CMMC is currently only meant to be a requirement for defense contractors, "GSA reserves the right to survey 8(a) STARS III awardees from time-to-time in order to identify and to publicly list each industry partner's CMMC level," among other cybersecurity certifications.
The RFP also includes language that allows GSA to restrict task order solicitations by CMMC level and "reserves the right to require CMMC Level 1 certification as mandatory to be considered for the 8(a) STARS III option as well as for any general Open Season or targeted onboarding opportunities."
The addition of CMMC in the contract is important, Pulse analysts said, but it would have been a bigger deal if the clause had been left out, as DOD has been a major customer for STARS in the past.
Get contracting oportunities right in your inbox: