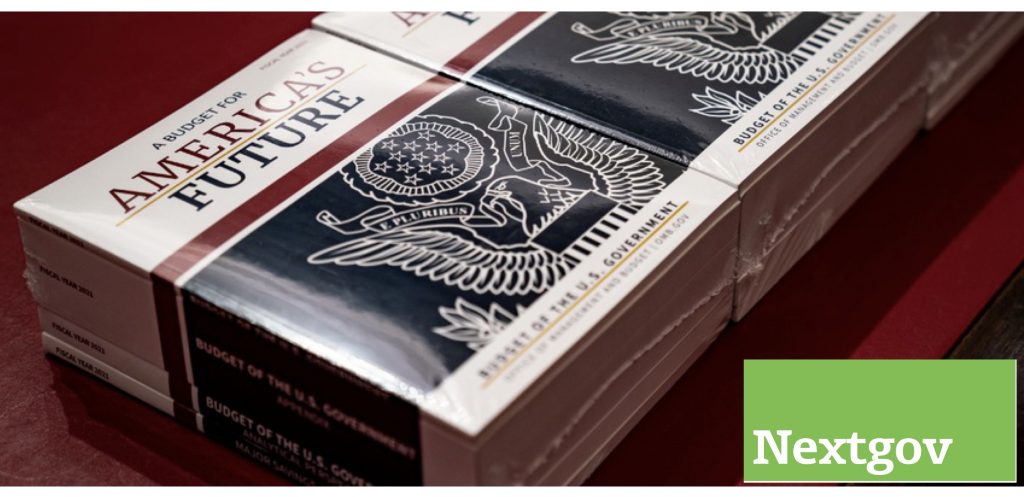 Topline figures for 2021 will see an increase of almost $92.2 billion for IT next year; $200 million increase over approved spending on IT for fiscal 2020.
Information technology is seeing substantial federal government budgeting increases in fiscal 2021 from the former presidential administration to the new, recent reports show.
Continuing our March 2021 focus on federal government contracting, Team Vendorship is following these budgeting trends across all government sectors – local and state as well – to provide our client + partners the best available opportunities.
Read more below from Nextgov senior editor Aaron Boyd in his recent report about this $92.2 billion largess, and how Vendorship Inc. end-to-end positions IT firms and other professional services verticals to win highly-lucrative long and short term contracts across all government sectors. 
Top-line figures for 2021 have the federal administration — a holdover from the previous — requesting almost $92.2 billion for IT funding, including civilian—$53.4 billion—and unclassified defense spending—$38.8 billion.
That number represents a nearly $200 million increase over approved spending on IT for fiscal 2020, which Congress capped at $92 billion, including $52.9 billion for civilian agencies and $39 billion for defense, according to this recent Nextgov report. 
"The 2021 budget includes funding for 8,645 investments at agencies. These investments support three main functions: mission delivery; IT infrastructure, IT security, and IT management; and administrative services and mission support," the document states. "IT investments can vary widely in size and scope. As a result, the largest 100 investments at civilian agencies account for 42% of federal IT spending. 
Of those 8,645 IT investments, 591 are considered major IT investments."
The IT supplemental provided in this recent  release includes a breakdown of technology-specific spending requests per agency, as well as the percentage of the department's total budget, if the president's budget were enacted.
The Veterans Affairs Department tops that list, with a $7.8 billion request for IT spending, which represents 14.5% of the agency's total 2021 budget request. Homeland Security is close behind at 13.7%, followed by Health and Human Services at 12%, Treasury at 9.6% and Transportation at 6.4%.
The budget documents—including the proposal and supplementals—also includes prose about how the administration is tackling procurement issues, such as leaning in on category management and the use of best-in-class acquisition vehicles, continued use of alternative funds, and the push to adopt more cloud technologies and optimize or close government-owned data centers.
"What's really important is those are about not only improving services but saving money," Federal Chief Information Officer Suzette Kent said during a call with reporters Monday. "You see investments in shared services continued—that helps us save across agencies. On the modernization side, we'll continue the savings as we consolidate data centers. We moved to best-in-class contracts like" the General Services Administration's Enterprise Infrastructure Solutions telecommunications contract.
Kent also pointed to continued investments in governmentwide automation programs and the administration's focus on using data as part of the Foundations for Evidence-Based Policymaking Act.
"We've seen great success with automation and [robotic process automation] and [artificial intelligence], and we intend to continue to fund and expand those," she said. "On the data side, there are many priorities that are … rooted in the Federal Data Strategy and the action items for 2020. We would expect a corollary 2021 action items to go along with this budget."
The proposal also offers insight into how some agencies will be using these methods to push and fund modernization efforts within their departments.
The budget for GSA includes a request for another $150 million for the Technology Modernization Fund, a central pot of money used to bankroll approved IT upgrades that agencies then pay back. The administration has requested upward of $150 million every year since TMF's inception in 2017, though after an initial outlay of $100 million in 2018, Congress was only willing to add $25 million in the last spending bill.
The Modernizing Government Technology Act, which created the TMF, also required agencies to set up working capital funds to store savings from IT projects to be put toward future modernization programs. At least two agencies are interested in opening new working capital funds for this purpose.
As the Defense Counterintelligence and Security Agency—formerly the Defense Security Service—settles into its new role as the central background investigation agency for all of government, the outfit requested "funding for critical technology protection associated with this mission." However, DCSA is suggesting this would be a one-time infusion of cash, as the agency uses a working capital fund to finance future investments.
Similarly, the Homeland Security Department is looking to establish a Border and Trade Security Modernization Fund in 2021 to fund "additional administration investments for infrastructure, technology, systems and processes related to trade and travel." The documents released Monday do not go into detail on those investments but would likely include additional funding for drones and other border sensor technologies; facial recognition and other biometric programs; and scanning technologies for use at the nation's borders.
The proposal also includes a breakout for the Transportation Security Administration, which is requesting funding for "the deployment of new technologies, including 30 Computed Tomography systems to the nation's highest risk airports, and other new technologies to increase the effectiveness and efficiency of security operations for all modes of transportation."
All totaled, TSA is requesting $8.2 billion for employee salaries and technology upgrades.
Other Significant Budget Priorities
Thispresidentially-inheritedl  budget proposal includes some scant details on other major funding priorities, including key technology upgrades and cybersecurity needs.
The Veterans Affairs Department is asking for an 82% increase in year-over-year funding—up to $2.6 billion—to support the rollout of its multibillion-dollar electronic health records program, which will connect all VA hospitals and clinics on the Cerner Millennial platform, slated to be fully interoperable with the Defense Department's MHS Genesis platform, of which Cerner software is a main component.
"The funding enables VA to double the number of sites that transition to the new EHR in 2021, consistent with DOD, and accelerates a new scheduling system throughout the VA enterprise five years sooner than originally planned," the documents state.
The proposal requests $4.9 billion for VA's other IT modernization needs, a 12.4% increase over funding allocated for fiscal 2020.
"Specifically, this funding enables the department to enhance mission critical IT systems supporting VA MISSION Act of 2018 implementation, facilitating Blue Water Navy claims processing, enhancing supply chain management, and implementing financial management business transformation," the documents states. 
Learn more about how Vendorship Inc. delivers win-ready RFPs and other  turnkey government contracting solutions by contacting us direct for a no-obligation 15-minute personal assessment by emailing us at Info@Vendorship.net 
Vendorship.net: We Make Government Contracting Easy™