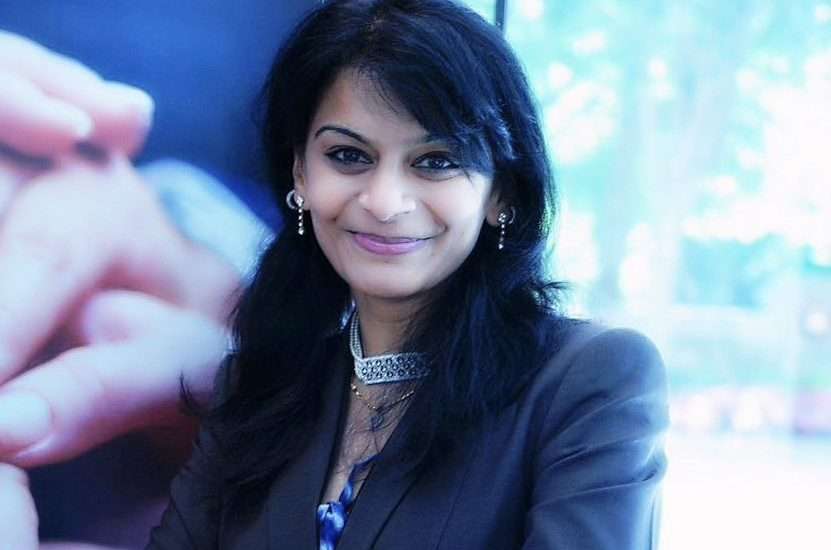 Meet Nazeera Dawood, CEO and Co-founder of Vendorship Inc.
Meet Nazeera Dawood, CEO and Co-founder of Vendorship Inc.
Reference –VoyageATL
We're so pumped about our conversation with Nazeera Dawood. Nazeera is the CEO & Co Founder of Vendorship Inc. and is also a content partner. Content partners help Voyage in so many ways from spreading the word about the work that we do, sponsoring our mission and collaborating with us on content like this. Check out our conversation with Nazeera below.
Hi Nazeera, thank you so much for sitting down with us again. For folks who might have missed our initial interview, can you start by briefly introducing yourself?
Thank you for this opportunity. I am a former practicing physician and a public health executive. I am passionate about healthy, inclusive and supportive communities. I am the Co Founder and CEO of Vendorship Inc. At Vendorship Inc, we coach companies to successfully bid on government contracts, every time.
What is Vendorship Inc.'s core business?
We are a full service government contracting partner for local and global SMEs. We operate as an extension of our clients' team, with a variety of experts that deliver business development leads (i.e. RFPs based on our clients' core business), and public sector specific proposal writing. We take care of any and all documentation, registrations and certifications.
A crucial aspect that sets us apart from other specialists in the field is our bid intel work: we find the bid information that is needed to make networking, positioning and solid project pricing decisions for better chances of winning the bid … increasing our clients' ROI.
In other words, we collaborate with our clients on identifying bids and writing proposals; all the rest, the red tape, is taken care of by us.
We make government contracting easy.
Why was Vendorship established?
Vendorship was established out of the need for a liaison between innovative solutions providers (in IT, construction, commodities (such as PPE) and professional services) and government offices for better functioning, flourishing communities. Nazeera and several team members have worked in public administrations and understand the RFP and procurement process. The RFP process is designed to be results oriented and impartial but the requirements tend to be complicated. Nazeera found that few innovative providers had the knowledge to navigate the public sector even though their technology is desperately needed.
Just like any business, government entities need outside solutions for better functionality. And all businesses need new projects to grow.
Vendorship takes down the barriers for small and medium sized companies to identify and successfully bid on government contracts.
We are client and community champions. We are excited about providing government entities with a greater number of options to choose from while opening another sector to SMBs – especially female and/or minority owned and run businesses – for diversification, growth and success.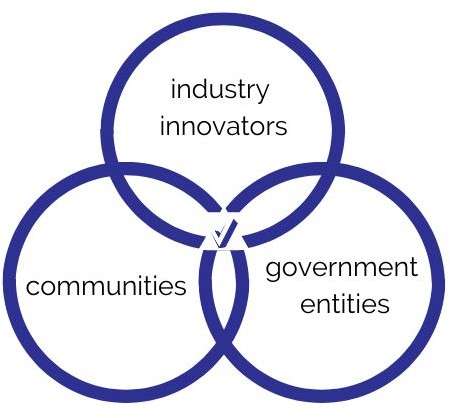 How is Vendorship Inc and the industry affected by the pandemic?
As everyone else in 2020, we had to make some quick decisions to continue serving our clients. Our clients are located across the United States. Similar to many, we accepted remote work and teams which was aided by our goal to build a flexible work environment. We are now an almost entirely remote team across the US and various countries. We are headquartered in ATL but we work world-wide, in Europe, Middle East and Asia. For example, we work with a global client in FL who just bid on and won a project in CA.
As the pandemic hit, government entities on every level, whether federal, state, county or municipal, began looking for some distinct products and solutions: PPE, cloud computing hardware and software solutions saw the greatest increase.
We saw companies that hesitated to invest in the sector, and we saw companies that jumped on the opportunity.
For some it was a move to continue to meet payroll, for others it was a long-term diversification strategy.
We adjusted our services to be even more customer-focused with win-win-win strategies.
In the State of Georgia for example, nearly 90% of municipalities were unprepared for delivering basic community services in a work-from-home manner. Over the last 14 months we have observed the trends in broadband, cloud migration, application development, data management, payment processing, access and cybersecurity. The trends will continue to influence buying decisions on all levels of government from cities and counties to state governments and public educational institutions. We are now poised to work with any company ready to provide products or services to government entities.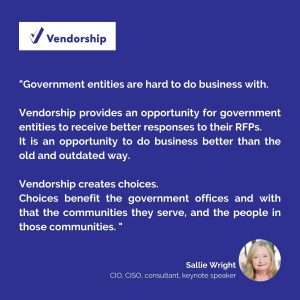 How is what you've learned during the pandemic important for SMBs, owners and managers?
The US Gov is the world's largest buyer of goods and services – $600+B annually. We like to write out all the zeros: 600,000,000,000, Pre-pandemic, the annual IT project budget was approx. $100B.
Government entities had been struggling with outdated technology and legacy systems. Because of the pandemic and our shift to remote work digital transformation and cloud migration projects have seen a steep increase. The Covid Relief Plan in January placed an additional $350B in SLED IT projects. And the (proposed) infrastructure bill is looking to put (up to) $2T toward digital and physical infrastructure projects.
With more than 122,000 entities making independent buying decisions on a daily basis, US government contracting is an enormous market with lots of opportunity. We see a lot of diverse, innovative, promising young companies, solutions to the most pressing challenges in government operations, and a need for strategic diversification. We suggest that all companies consider evaluating their opportunities in SLED as well as the federal projects. For those just getting started, we assist by connecting them with prime contractors.
On the flipside, governments are aware of their need for services from sources that are currently not in the network. And decision makers are aware of the cumbersome procurement process and the barriers for young, innovative companies. New policies are being implemented for entities to have access to a larger and better vetted pool of resources. Get into the market!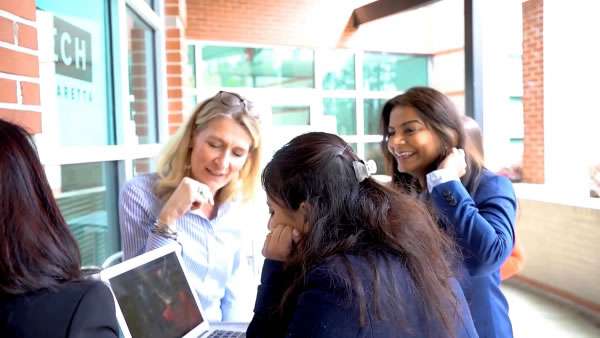 Who are the ideal candidates for government contracts?
Really, any company in virtually any industry can be a government contractor. There are some basic requirements and success indicators though:
Be a registered business in the US, majority-owned by an American citizen, with a website and a couple of years of a track record of business success.
We find that the more a company is committed to this diversification strategy the higher the success rate even in a shorter time frame. Have a dedicated staff member or manager for government contracting projects and be prepared to learn the ins and outs of the sector. With that focus we generally coach our clients to see results within 5-8 months.
How does Vendorship prepare a firm to be successful in government contracting?
We recognize that many small to mid sized clients don't have the resources to maintain a team of experts for bidding in the public sector. That shouldn't hold back providers of great solutions from bidding though. The Vendorship Team becomes an extension of our client's team. Our internal team is composed of documentation specialists, public sector proposal writers and bid intel research analysts among others.. In collaboration with the clients' teams we identify opportunities, goals and action steps. We arrange weekly cross-team meetings to identify bids and actively work on proposals. We manage the process to involve the needed specialists across the various stages. We promise, we make government contracting easy.
Thank you so much again for sharing all of this with us. Before we go, can you share with our readers how they can connect with you, learn more or show support?
You can visit our website for more details – www.vendorship.net
Contact us at 404 982 4070 or email us at [email protected]
Get contracting oportunities right in your inbox: