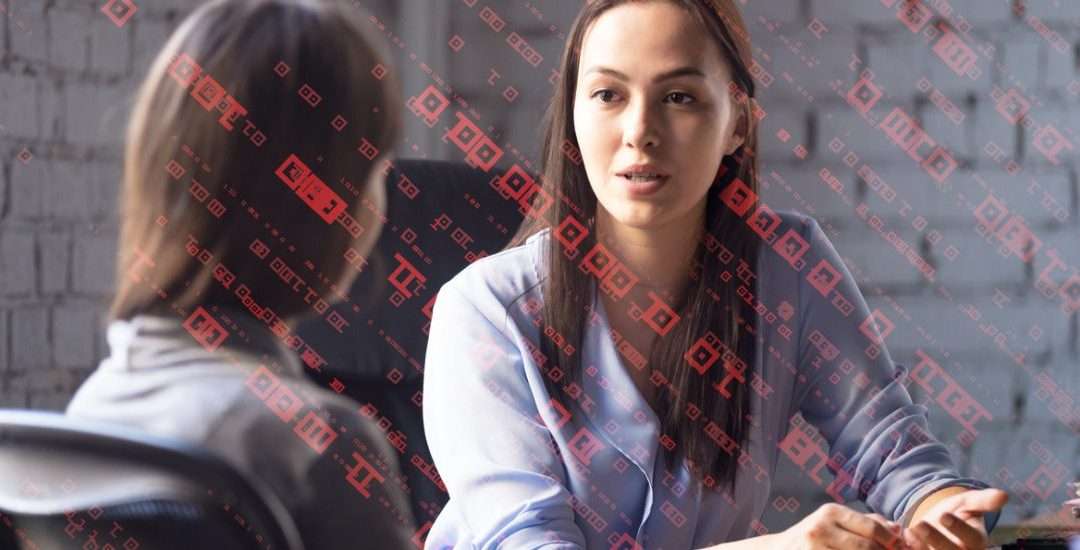 Seven Interview Mistakes Key to Dynamic IT Hires (CIO online)
With February and Q1  underway, Team Vendorship Inc. focuses this entire month on IT staffing and human resources talent acquisition practices. This topic will serve as our point of discussion Feb. 17th when we host our third-Wednesday Checking In webinar at 3 p.m. EST, IT Talent Acquisition: Trends & Applications Across Local Governments. Register now for this no-cost event on our Events page at the button below.
Meanwhile, the tech industry is experiencing a staffing dichotomy in this continuing pandemic era like no other time in history – both in the private and public sectors. The need for highly-skilled staff, coupled with government's crucial need for remote and cloud-supported technology, have both ends of the tech spectrum strategically scrambling to source and retain top available talent.
Making the case for government, staff augmentation over direct-hire has proven a winning formula: issue long or short-term project-based RFPs, vet a firm's and its candidates' capabilities, and accomplish their intended goals.
But as the tech job market talent pool recedes from availability, human resources professionals find themselves in deeper quandaries to lure top talent as many of these specialized positions are in such high demand with commensurate compensation.
Learn more about how HR professionals in the public and private sectors are approaching this new era of HR practice and hear from them direct by registering for our Feb. 17th webinar on our Event page here:

… 
CIO.com recently explored how traditional IT hiring managers are approaching a new era of data-minded hires, under caveat that subpar interviews are chief reason why IT pros turn down job offers.
More here from CIO's Christina Wood:
If you were to call Sherlock Holmes to help you discover why top tech talent who you've interviewed declined your reasonable offer, he might call your mystery common. But the killer is not — as you might believe — the mercurial nature of candidates, a failure of education, or anything outside the room where the interviews happen. It's more likely that your process or team are inadvertently undermining your own efforts.
"People blame the candidates, but the interview process is the main reason people turn down jobs," says Barbara Bruno, author of High-Tech High-Touch Recruiting: How to Attract and Retain the Best Talent by Improving the Candidate Experience.
You're fishing with the wrong bait
Candidates end up in your interview room because they responded to your job description. That's your bait. As with actual fishing, the bait you use has a lot to do with what you catch. You might want to check that you are targeting the right people and expectations.
"There seems to be a huge disconnect right now between traditional job requisitions — that are a laundry list of skills — and how candidates will be evaluated on the job," Bruno says.
Bruno suggests ditching the laundry list and instead taking a hard look at what your team needs in this role. "I always ask employers, 'Can you give me five performance objectives?' or 'How will the candidate be evaluated in six months?'" Bruno says.
Your expectations are unrealistic
Are you looking for someone who doesn't exist? Maybe your perfect employees have walked through your interview room and you didn't recognize them. This is common. In fact, recruiters call this mindset the search for a "purple squirrel."
"We were turning away people in our interview process," admits Jamie Coakley, VP of people at IT support firm Electric. "I asked my talent acquisition team, 'How have we interviewed so many people, yet this position is still open? It's been months!'"
She discovered the hiring team was looking for someone who did not — who could not — exist.
You're making it all about you
"IT people don't want to keep doing the identical thing they're doing right now in their next job," explains Bruno. "Not even for more money. They want to enhance their skill sets and become more marketable."
So, if your interview process focuses entirely on skills your candidates already possess, you will give the impression that there is no room for growth, that you are looking only for someone to do what they are already doing.
You might interview someone who has every skill you are looking for and make an offer. Don't be surprised if that person isn't thrilled. "The biggest mistake I see is that the whole interview is slanted toward the job and no one makes any effort to find out what's most important to the candidate," says Bruno.
You can fix this easily by including questions in your interview process that probe what candidates are looking for and taking the time to ask them. "You have to ask questions designed to uncover what's important to them," says Bruno. 
Your hiring team is less respectful than you think
"If a candidate is legit, they are also highly sought after," says James Durago, recruiting manager for Google. "And most companies — the big players anyway — offer pretty much the same thing. So much of a candidate's decision boils down to, 'How is my experience in the interview process?'"
The interview is quite possibly the only look inside the company a candidate will get before they have to decide where to work. The team, the room they see in a Zoom call, the site visit, and the way the interviews unfold are a microcosm of your company culture and quite likely the only one this key hire will experience. Does it represent who you really are?
"Most of the time, the interview is your only opportunity to make an impression of your company culture and what your people are like to work with," says Durago.
Vendorship.net: We Make Government Contracting Easy™
Get contracting oportunities right in your inbox: