May 2021 Checking in Webinar 
Education Tech – Elevating Learning into the 21st Century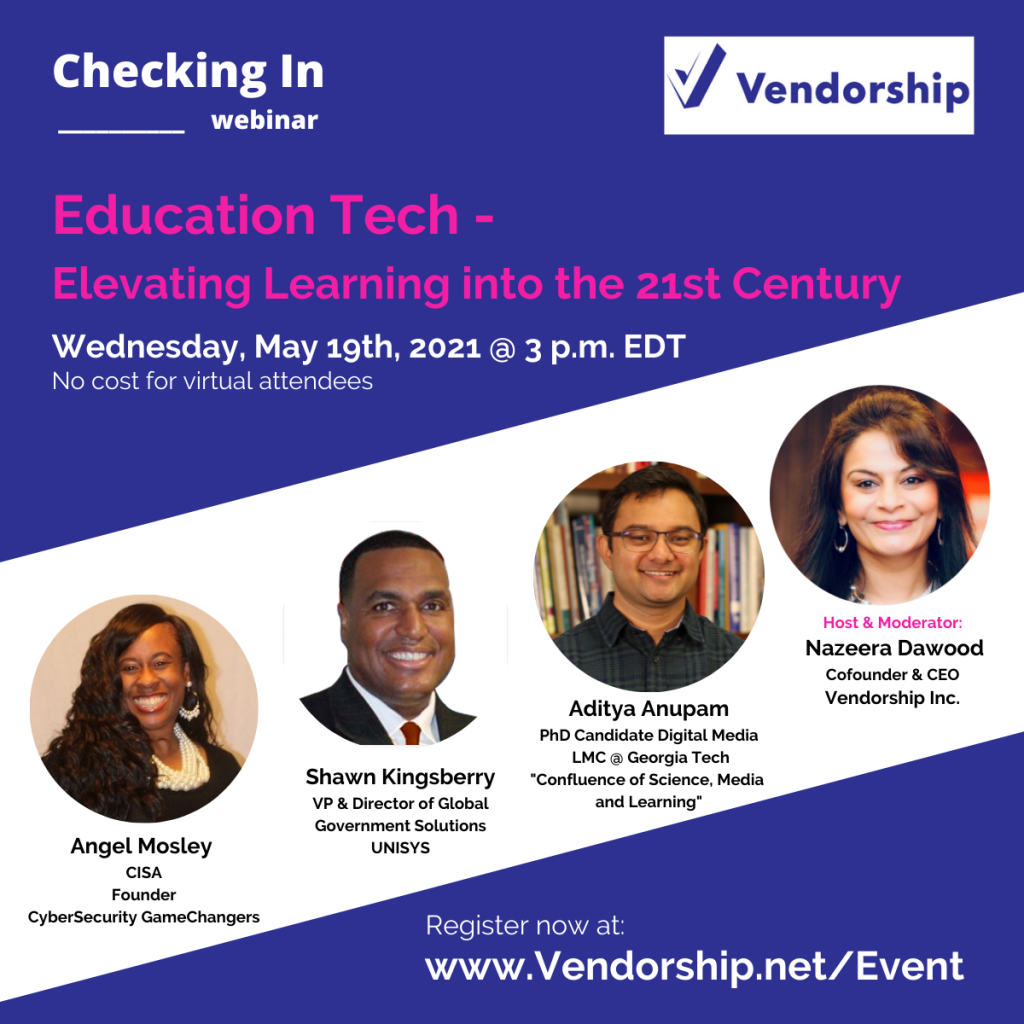 ✔️ Key Take Aways
✔️ Our panelists agreed: we live in exciting times. The last year taught us that education is not attached to a physical location. Policy and processes have always been behind technology. Now, technology is here to enhance education and learning. We can fast track digital transformation not just in ed but in particular in ed.
✔️ We have the potential to overcome the digital divide, to provide consistent and quality education to kids anywhere in this country. Government is putting $170 billion and more into digital education infrastructure. A hybrid education model is certain to stay.
✔️ Companies can take advantage of new opportunities to deliver better tools, gamify learning, enable teachers, etc. And, they are also challenged with data management, privacy and security of student data.
✔️ Companies are encouraged to partner with schools to develop students' computer, technology and cybersecurity skills so that they are ready to enter the digital workforce.
✔️ About our May Panelists
Shawn Kingsberry
Vice President and Director of Global Government Solutions at UNISYS
With more than 22 years of experience in the IT field in corporate settings and federal government (USDA) Shawn guides public sector consumers to adopt cloud computing, data analytics and other digital platforms in large-scale information technology transformation, big data analytics, and enterprise computing, as well as secure hybrid cloud implementations.
In a previous role, he supported all sectors of the federal civilian government by leading the corporate Information Technology Transformation initiative focusing on 21st-century implementations and stood-up the Fraud Analytic Practice title INSIGHT™. INSIGHT provided people, processes, and technology solutions supporting the end-to-end lifecycle of fraud investigations.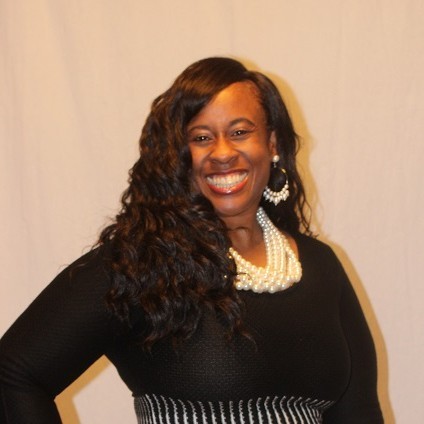 Angel Mosley
CISA, Global Security Risk Manager at BRINKS and Founder of CyberSecurity GameChangers
Angel's background in corporate IT Audit, Security Compliance knowledge provides the  foundation for her work in analyzing and communicating risks in a business-oriented, non-technical manner for executive leadership to make risk acceptance decisions in order to establish effective security programs that address information systems threats and corporate risks.
She is also the founder of CyberSecurity GameChangers, a not-for-profit with the mission to bring diversity to the Cybersecurity industry and to proactively address the talent gap
Aditya Anupam
PhD Candidate at Georgia Institute of Technology, School of Literature, Media, and Communication
Aditya studies Digital Media and conducts research at the confluence of science, media, and learning. He explores digital media as environments to foster the learning of science as a situated practice.
As an instructor, he used insights from his research to combine evidence-based pedagogy with award-winning novel and experimental approaches to learning.
He currently conducts research in the Digital Integrative Liberal Arts Center (DILAC) lab.
Why Vendorship Inc.?
We keep up with the latest opportunities in government contracting so you don't have to. Contact us to assess your eligibility, readiness, and opportunities.
Vendorship.net: We Make Government Contracting Easy™