JANUARY 2021 NEWSLETTER: GOVERNMENT IT SPENDING FASTEST GROWING SEGMENT IN NEW YEAR

A new year means new government budgets and information technology will see exponential allocations in fiscal 2021 and 2022 on local, state and federal levels.
Your Vendorship Inc. team tracks these trends and developments. And we're poised to assist organizations in finding, sorting, bidding and winning bids in these key IT mandates.
Federal spending on contractor supplied IT products and services will grow from $116.6 billion in FY 2020 to $118.3 billion through FY 2022 at a compound annual growth rate of 0.7%, according to just-released data.
COVID-19 has shifted the need. And government is now more than ever supporting key policies and programs to emphasize IT modernization and investments in key technologies including:
Digital Transformation
System modernization
Cloud Computing
Artificial Intelligence
Automation
Cybersecurity
IT workforce (staff augmentation and program implementation)
New reports indicate sustained increases in state and local government technology spending in FY 2021 and into 2022:
State:
$2.09 trillion (2021)
 $2.17 trillion (2022)
Local:
$2.18 trillion (2021)
$2.25 trillion (2022)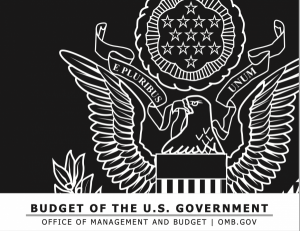 Additionally, the Technology Modernization Fund (TMF), authorized by the Modernizing Government Technology Act of 2017, calls for approved projects to receive phased incremental funding and technical expertise to ensure project success.
The TMF received $100 million in FY 2018 to fund modernization projects, and another $25 million in FY 2019. The President's FY 2020 Budget requests an additional $150 million.
And while budgets are certainly tight, and the prospect of technology upgrades may seem daunting, having the right technology to allow the government to operate efficiently from anywhere ,has never been more needed. To support those efforts, CARES Act funds can be invested in certain technology upgrades to bolster necessary technology capabilities.
Vendorship Inc. has identified several CARES Act technology modernization opportunities to help government entities meet demand.
We identify those opportunities on a daily basis.
Are you ready to bid?
Learn more by contacting us directly today at [email protected]
LOOKING AHEAD: 
Returning this year by popular demand is our monthly  'Checking In' webinar series hosted by Vendorship Inc, CEO Nazeera Dawood where each third week we'll explore more tech topics with live panelists spanning myriad business sectors found on our Events page.
Our monthly RFP previews  delivered by email and hosted on our Newsletter page will continue every second week, as well, where prospective bidders will have opportunities to review open projects in various government needs sectors from across the nation.
In addition to our weekly newsletter, Vendorship Inc. is also pleased to announce a major investment in a client + partner-focused product on our website allowing them even greater access, control, and transparency of their real-time RFP progress.
"Thanks to our win-win-win partners in government contracting we are utilizing feedback to continually improve our process," says Vendorship Inc. Director, Marketing, Sabine Genet. "We look forward to another year of innovative solutions that make government contracting even more easier in the new year."
Get contracting oportunities right in your inbox: