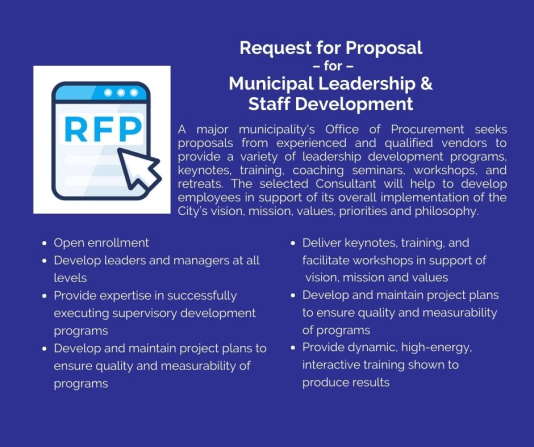 Immediate Need: Turnkey Employee & Leadership Development Program
A major metropolitan city's economic development office administers a diverse variety of loan, grant, tax credit and other incentive programs designed to develop its economic viability..
This rapidly-growing municipality seeks a qualified and experienced consultant to provide consulting services to support data analysis and program recommendations for its anti-displacement tax relief fund strategy and implementation plan.
The scope of services for this RFP will support overall strategy development.
Get contracting oportunities right in your inbox: