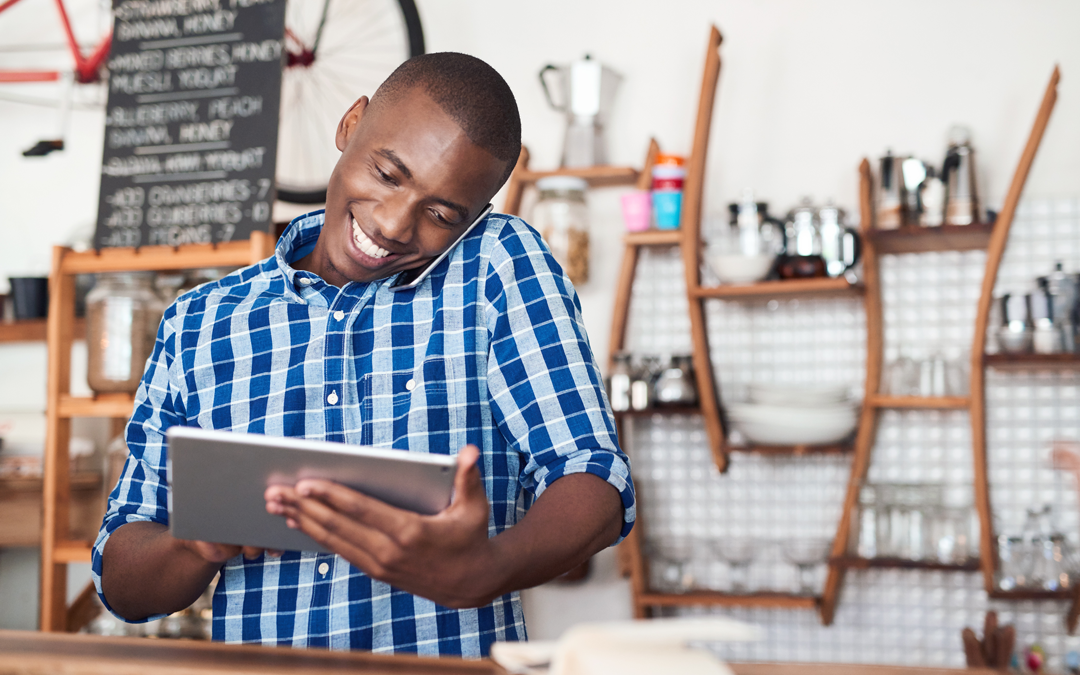 There are Government Contracts For Small Businesses, as Well as Minority-Owned
When it comes to government contract opportunities, whether your business is big or small, old or new, or minority-owned, there are many options to choose from. The government constantly needs vendors for various industries, services, and products. The United States federal government is the world's largest consumer of goods and services. Each year billions of dollars are set aside for government contracts. For example, in 2020, the federal government spent over $665 billion on contracts, a $70 billion increase from 2019.
The government is required to put out solicitations for the funds they're given. With so many options on the table, it's almost impossible not to find a contract to suit your business.
Small Business and Minority-Owned Contract Opportunities
Small businesses are the backbone of our economy. With that in mind, various obligations are imposed by the government on federal contracts. As a result, opportunities are exclusively set aside for small businesses. They may consider the number of employees and annual revenue to determine eligibility. Additionally, vendors who promote affirmative action within their organization and focus on employing veterans and disabled individuals are given priority. 
The federal government sets a monetary goal to award contracts to small and minority-owned businesses annually. In 2020 it exceeded its 23 percent goal for small businesses and three and five percent for service-disabled veteran-owned and small, disadvantaged businesses, respectively. Of the billions spent on vendors last year, 26 percent or $145.7 billion in prime contract dollars and $89 billion in subcontracts were awarded to small businesses.
Don't Be Limited By Industry or Sector
As a contractor, it's important not to focus on just one industry. There are several sectors to choose from. Below are some of the top sectors where government agencies are regularly soliciting products and services for to maintain operations:
Construction
Architecture
Engineering
Information technology,
Consulting
Janitorial and cleaning services
Security and safety
Landscaping services
Here are some of the top contracts listed by the General Services Administration (GSA):
Information technology equipment, software and services
Professional services
Mission-oriented business integrated services (MOBIS includes consulting, facilitation, quality assurance, analysis, strategy formulation, advisory and assistance, research, and training for acquisition and program support)
Professional engineering services
Total solutions for law enforcement and security
Furniture
Financial and business solutions
Hardware supplies
Office, imaging and document management solutions
Scientific equipment and related services
Don't Miss Out on Government Contracts
Overall, the Small Business Administration and the U.S. government remain dedicated to increasing opportunities and lowering barriers in traditionally underserved communities when competing for contracts. This includes small, Black-owned, Latino-owned, and other minority-owned businesses. In June 2021, the Biden administration set a goal to increase the share of contracts to small disadvantaged businesses by 50 percent by 2025.
Additionally, they're taking steps to hold federal agencies accountable and ensure transparency in achieving these goals while also sharing data related to the allocation of government contracts by the business owner's race/ethnicity. Plenty of opportunities are out there, but the vendor must seek them out and meet the requirements before submitting a bid.
Breaking into the world of government contracting may seem like a daunting task, but it doesn't have to be. With so many opportunities available, it comes down to taking the leap to starting the preparation process and then applying for contracts. No matter the size of your business, Vendorship is here to walk you through the application process. Our team is skilled and ready to position your business to secure contracts across industries, sectors, and all levels of government. Don't leave potential contracts on the table – contact us today to get started.
Get contracting oportunities right in your inbox: