Harper Bronson
Advisory Board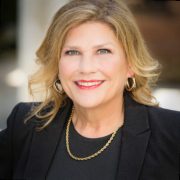 Harper Bronson is a Global Program Management executive with 15 years of experience in varied industries. Her focus is Information Security programs. She has been in Atlanta for 20 years. She was raised in St. Louis, Missouri and attended the University of Missouri and Lindenwood University for her MBA. She started her career as a Cobol programmer and will proudly tell you that she used Holorith cards at the beginning of her college years.
Harper is passionate about mentoring and coaching a more diverse workforce in Information technology. She has mentored and coached young women and men for the past several years with Georgia State University's J. Mack Robinson College of Business mentoring program.  She also works as a part-time instructor for the college, teaching undergrads and grads IT Project Management and Information Security. She truly believes in reaching back and pulling up women the way people have reached back to pull her up.  
Fun facts; Harper was born in Yokoska, Japan, is a certified scuba diver and was once hit in the head by a hockey puck at an Atlanta Thrashers game.
"Great things in business are never done by one person. They are done by a team of people"