industries
Travel and Aviation
Consulting
Study popular tourism destinations and improve your sales skills to successfully advise your clients on the best travel options.
Business Services
Consulting
We consider all the drivers of change – from the ground up and we'll motivate and support you to make the change.
Consumer Products
Consulting
Design repeatable growth models and innovation pipelines that generate new products with higher potential and lower risks of failure.
Financial Services
Consulting
We work buy-side and sell-side and give our clients hard-hitting and objective answers and focus hard on the best opportunities.
Energy and Environment
Consulting
We work across all the major construction geographies and end sectors, meaning we understand the underlying drivers in construction markets.
Surface Transport &
Logistics Consulting
Scheduled transport operations, from broad market trends and strategy to the development of integrated commercial strategies.
testimonials
CIO, CISO
Advisory Board
Government entities are hard to do business with. Vendorship provides an opportunity for government entities to receive better responses to their RFPs.
It is an opportunity to do business better than the old and outdated way.
Vendorship creates choices. Choices benefit the government offices and with that the communities they serve, and the people in those communities.
CIO
IT Start Up
When it comes to tricks and trades for government contracting process, Vendorship Inc help you make it happen. They have enabled our team, coached us and given us the confidence to be in the public sector. We are IT solutions business in operation for five years. We now have started to bid on relevant proposals understanding the market sector thoroughly.
CEO
IT staffing company
As an IT focused staff augmentation company in business for a decade, we were skeptical to work with Vendorship Inc to optimize our recruitment sales, but Vendorship Inc was recommended by another startup we knew. Vendorship Inc helped us through a five month process that brought us more public sector leads.
Director
IT Training Center
The price tag of Vendorship Inc was definitely worth it.
The coaching and the navigation covered a lot of information, delivered in weekly action steps was easy to absorb. The coaching model was clear, logical and effective. Vendorship Inc has obviously put a lot of expertise into designing it.
But it wasn't just about the new knowledge. The main benefits came from doing tasks, committed efforts from both sides, receiving individual feedback and interacting with Vendorship team.
Our team just didn't learn "how" to bid "what" and "why" but also became much clearer.
President
IT solutions $10,000 000 revenue business
Government contracts and RFP response is a complicated process. Our team was well coached to bid specifically for our niche.
We went through the navigation process and within a few months were shortlisted for a huge budget county proposal. We are not sure why we started the public sector this late, however we are happy we worked with Vendorship team who have helped us grow our business.
Not only was the weekly session both productive and challenging but their direct feedback for improving our deliverables was invaluable. The team has a calm and logical method of teaching that truly connected the dots for us. I can't speak highly enough of the Vendorship team and their guidance.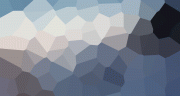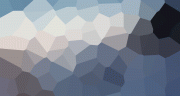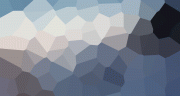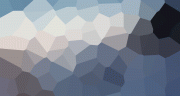 Would you like to speak to one of our financial advisers over the phone? Just submit your details and we'll be in touch shortly. You can also email us if you would prefer.
[contact-form-7 404 "Not Found"]
United Kingdom
14 Tottenham Road, N1 4EP, London, United Kingdom
Germany
148 Commercity Isola Road, M1 R43 Berlin, Germany
Spain
10 Via Della Consordia Road, S3 7ME Madrid, Spain
Head Quarter
14 Mao Road, N1 4EP, Los Angelos, USA
United States
148 Commercity Isola Road, M1 R43 New York, USA
Sales Office
10 Via Della Consordia Road, S3 7ME Miami, USA