March 2021 Checking In Webinar 'Federal Contracting' Replay
✔️ About our March panelists: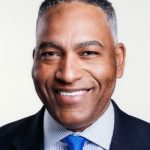 Michael A. Echols is a senior cybersecurity executive and critical infrastructure protection strategist working with senior corporate leaders and government officials to make the nation more resilient.
He's also leading a revolution to support Information Sharing and Analysis Organizations (ISAO), meet CMMC requirements and expand cyber domain control for national health and transportation sectors.
Previously, Mr. Echols managed cyber resiliency programs for the Department of Homeland Security while assisting in the advancement of national risk reduction practices.  
Bob Wells is founder and CEO of Enterprise Information Planning Services, a consulting practice helping organizations expand and grow commercial healthcare and public health IT markets.
He has over 35 years of experience designing, building, and implementing healthcare IT solutions as well as running various commercial healthcare and public health IT companies. 
Prior positions include director-level positions with CGI, Vizient Inc., and a VP position with Merge Healthcare's teleradiology outpatient practice to reduce backlogs and improve radiologist productivity.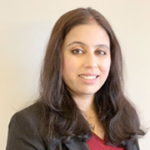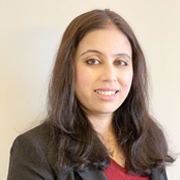 Madhu Chatterji joined Vendorship Inc. in early 2020 as Director for Records Management to manage clients' documentation required for sustainable success at local, state, and federal levels.
Prior to this, she worked in the field of public health while pursuing a Masters in Public Health from Georgia State University. Her work with Fulton County Health and Wellness (Georgia) brings our team and a wealth of experience in academic research, public works environments, data management, and documentation processes.
Team Vendorship expresses our deep thanks to our panelists for participating in this lively discussion about United States federal government contracting. Read more below on the session's take-aways and how Vendorship Inc. positions tech firms and other professional service sectors for big government contracting opportunities on local, state, and federal levels. 
Key takeaways: 
✔️ In many instances, subcontractors — small business, especially — are strategically sourced by larger federal contracting bidders to provide speciality gaps or meet certain SBA 8a requirements.
✔️ Networking and visibility to federal contracting officers is key in navigating the fed bidding labyrinth — but there's a fine line between that and 'favoritism'; which in panelist Bob Wells made explicitly clear: "You can't even buy contracting officers a cup of coffee."
✔️ Money alignment, or 'aligning to the money', as panelist Michael Echols pointed out, is key to defining best-fit strategy to winning large contracts. Know your tech firm's strengths and seek 'subs' or 'primes' to align gaps for winning bids.
✔️ GSA schedule is often referred to as the Amazon (dot)(com) of the federal government's purchasing matrix. Once you're 'in the club', Mr. Echols said, it's easier to navigate the system.
✔️ Don't get so easily discouraged, but be sure to attain Small Business Administration credentials as they're necessary for most contracting considerations.
✔️ Don't be afraid to file a protest in the event a firm feels something was awry in the bidding and decision-making process.
✔️ Small business is the engine powering the United States' economy. There are billions of dollars earmarked just for small business bidders — find them, get your 'hunting license', and deliver on commitment. "It's well worth it," Mr. Echols said.
Why Vendorship Inc.?
We keep up with the latest opportunities in government contracting so you don't have to. Contact us to assess your eligibility, readiness, and opportunities.
Vendorship.net: We Make Government Contracting Easy™
Scroll below for past webinars and Vendorship Inc. presentations.
Checking In February 17th, 2021 Webinar:
IT Talent Acquisition: Trends & Applications Across Local Governments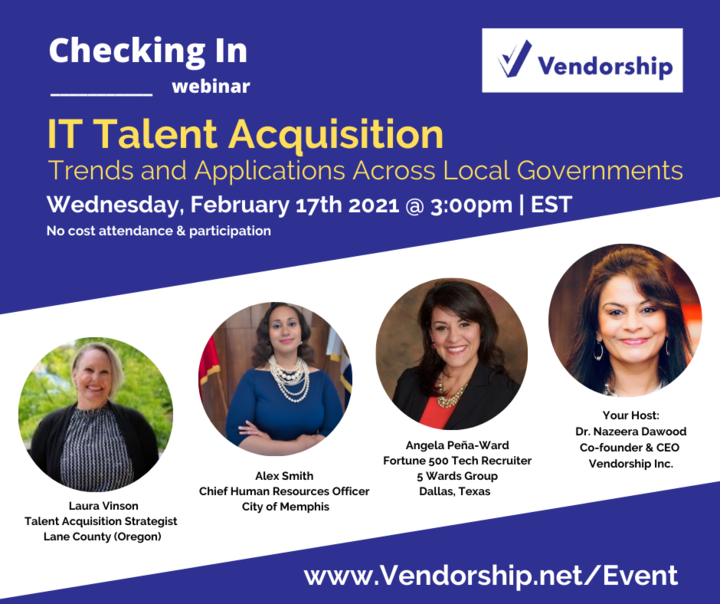 Vendorship Inc. was pleased to welcome February's featured Checking In webinar panelists who shared their deeply diverse perspectives in modern governmental and private-public sector human resources and talent acquisition practices.
Information Technology's role in governmental operations is rapidly expanding as the global pandemic continues to create workforce and workplace challenges. But sourcing and retaining top IT talent to navigate these uncharted waters has become increasingly scarce as demand is exponentially outpacing supply in both public and private sectors.
From a major county government in southern Oregon straddling the Pacific Ocean, to a historic western Tennessee municipality positioned along the fabled Mississippi River and home to National Civil Rights Museum, to deep in the heart of south central Texas, your Vendorship Inc. team, with panelists whose communities they represented spanned the nation, delivered one of the most broadly-reaching and timely topics in its webinar series to date.
Panelists:
Laura Vinson, Talent Acquisition Strategist, Lane County (Oregon).  
Alex Smith, Chief Human Resources Officer, City of Memphis. 
Angela Peña-Ward, Managing Partner, 5 Wards Group. 
Topics of discussion included:
• Describe the importance of getting the right talent to your organization?
• How has COVID impacted your organization and its workforce?
• Model recruitment examples in local government?
• What roles have IT talent acquisition firms played in public-private partnerships?
• Retaining talent in the public sector.
Key takeaways:
• Local governments are competing with private enterprise compensation and workplace perks with those of their own — including City of Memphis Total Rewards and diversity initiatives.
• Aging talent pools have challenged public service agency human resources and recruiting managers to develop more flexible remote working solutions to attract younger potential candidates. • Cloud-based HR solutions have provided dramatic efficiencies in government hiring processes.
• Social media has proven a beneficial tool for local governments to identify and target potential employment candidates while espousing the benefits of their respective entities.
January 20, 2021 Checking-In Webinar: Government Technology Budgets & Forecasts
Activate the video window below to view our hour-long panel discussion in its entirety with more commentary below.
Panelists included:
Angelika Kausche, Georgia House of Representatives (District 50 Johns Creek)
Bobby Swoope, Fulton County Government IT Systems Management
Robert E. Minor, former Chief Information Officer, city of Baltimore
Key takeaways: 
•  The need for qualified and pre-vetted technology vendors to fulfill government-issued RFPs has never been greater; applicants should be keenly aware of these RFP needs and requirements before submitting bids. 
•  Cybersecurity and IT best practices is tantamount to sustainable governmental operations in the digital space across all platforms; back-end architecture to user interface. 
•  With government budgets growing in tandem to technology needs, expect more remote situations to develop as the pandemic continues to disrupt in-person interactions. 
•  Prospective RFP respondents should be aware of budgeting structures (fiscal year schedules) and be ready to submit based on those financial structures. 
•  Video conferencing will continue to grow throughout all governmental verticals: from justice systems to legislatures as social distancing continues to create adjustments in enclosed time and space constraints. 
•  Understanding how RFPs originate and how prospective vendors must bring greater value to internal IT teams. 
•  It's not who you know or what you know: conflicts of interest or insider-knowledge will all but disqualify a potential RFP candidate. Skillsets and value win the day. 
###
Vendorship.net: We Make Government Contracting Easy™
Checking In Webinar – December 16 @3:00 pm EST
'From Purpose to Results: A Look Back Into 2020'
'From Purpose to Results: Looking Back on 2020' explored ITs expanded leadership role in 2020 and how industry professionals have adjusted to their new-found leadership presence as organizations have relied more heavily on technology professionals to sustain daily operations.
Panelists included:
• Tricia Dempsey, founder, Thrive-Her business coaching
• Seth Nachiappan, founder/CEO, Onsite IT Advisors
• Seema Kohli,  Director, Proposal Management, Vendorship Inc. 
Key takeaways from our panelists included:
 Focus on less time management as task management
The first circle of trust starts with ourselves with respect to how team members are now working in remote environments as the COVID-19 pandemic continues.
Open communications are crucial in how businesses operates autonomously today and will continue into 2021 and beyond
Strong culture is crucial to success and CEOs set the tones
Personal ownership empowers team members to achieve more
Plus so many more inspiring details found in our video replay above..
Your team at Vendorship Inc. wishes you a safe and happy holidays ahead and continued success into the New Year.
Vendorship.net: We Make Government Contracting Easy™
Leadership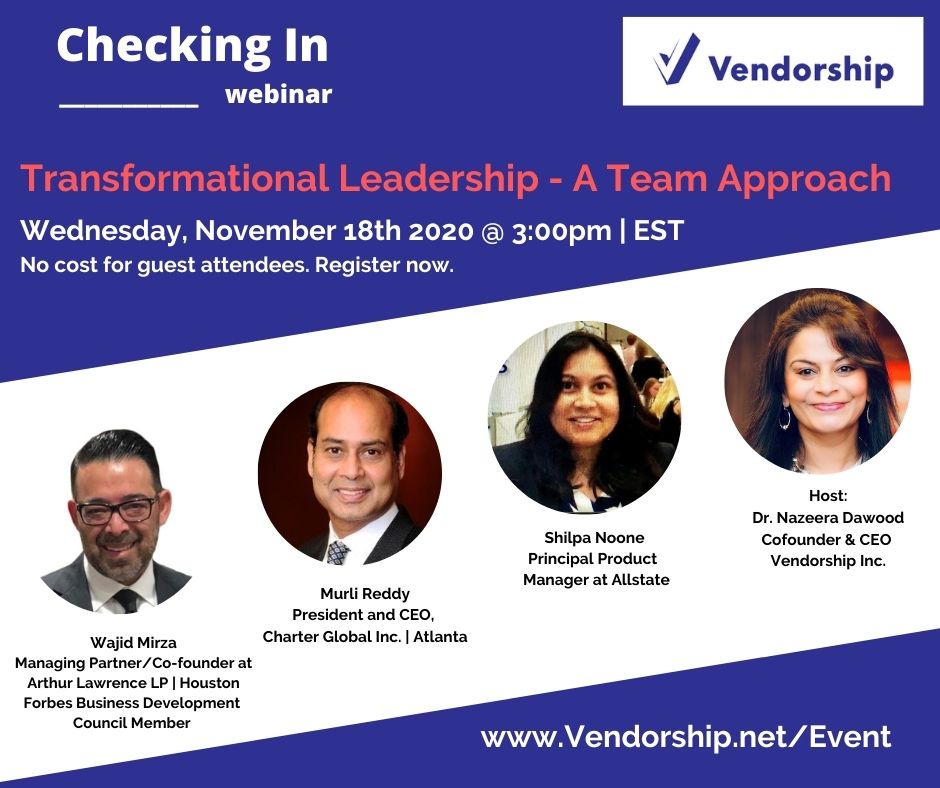 Training & professional development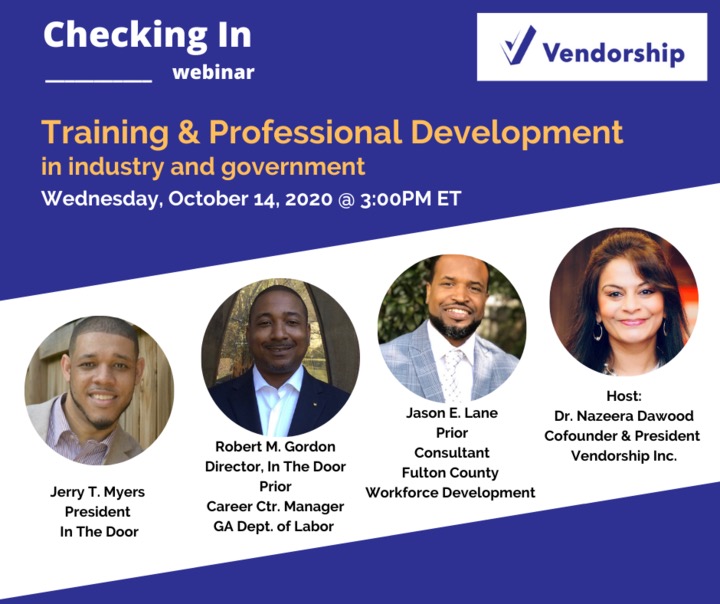 Government in need of high technology
Education in 2020
Business & Government Contracts Law | Sept. 16, 2020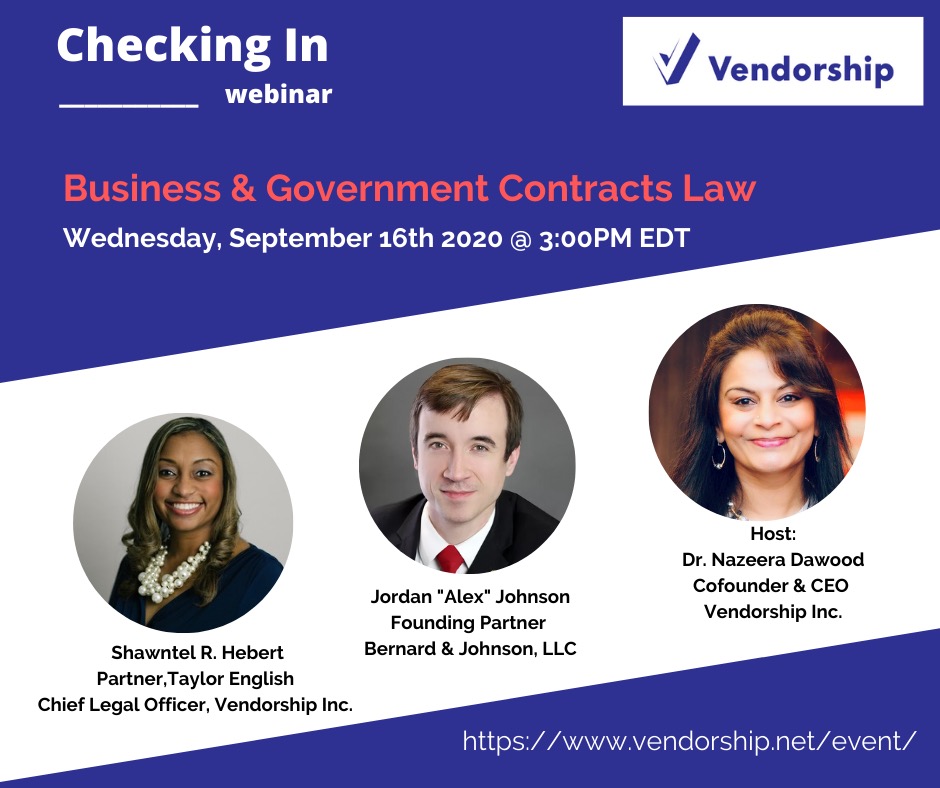 Sustainability technology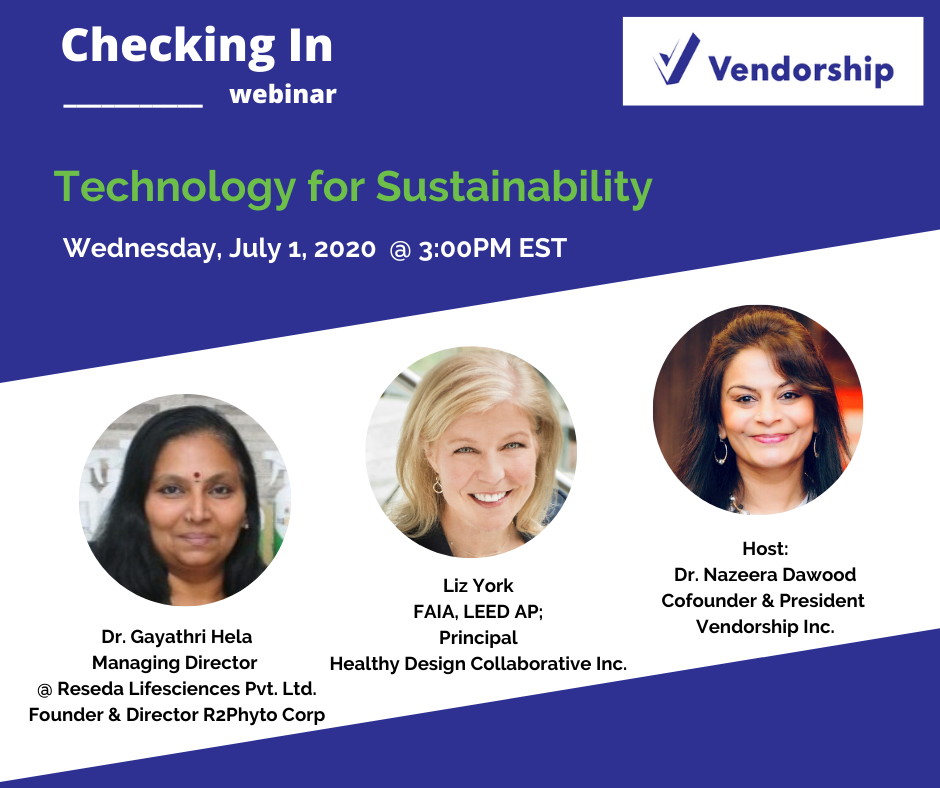 Med tech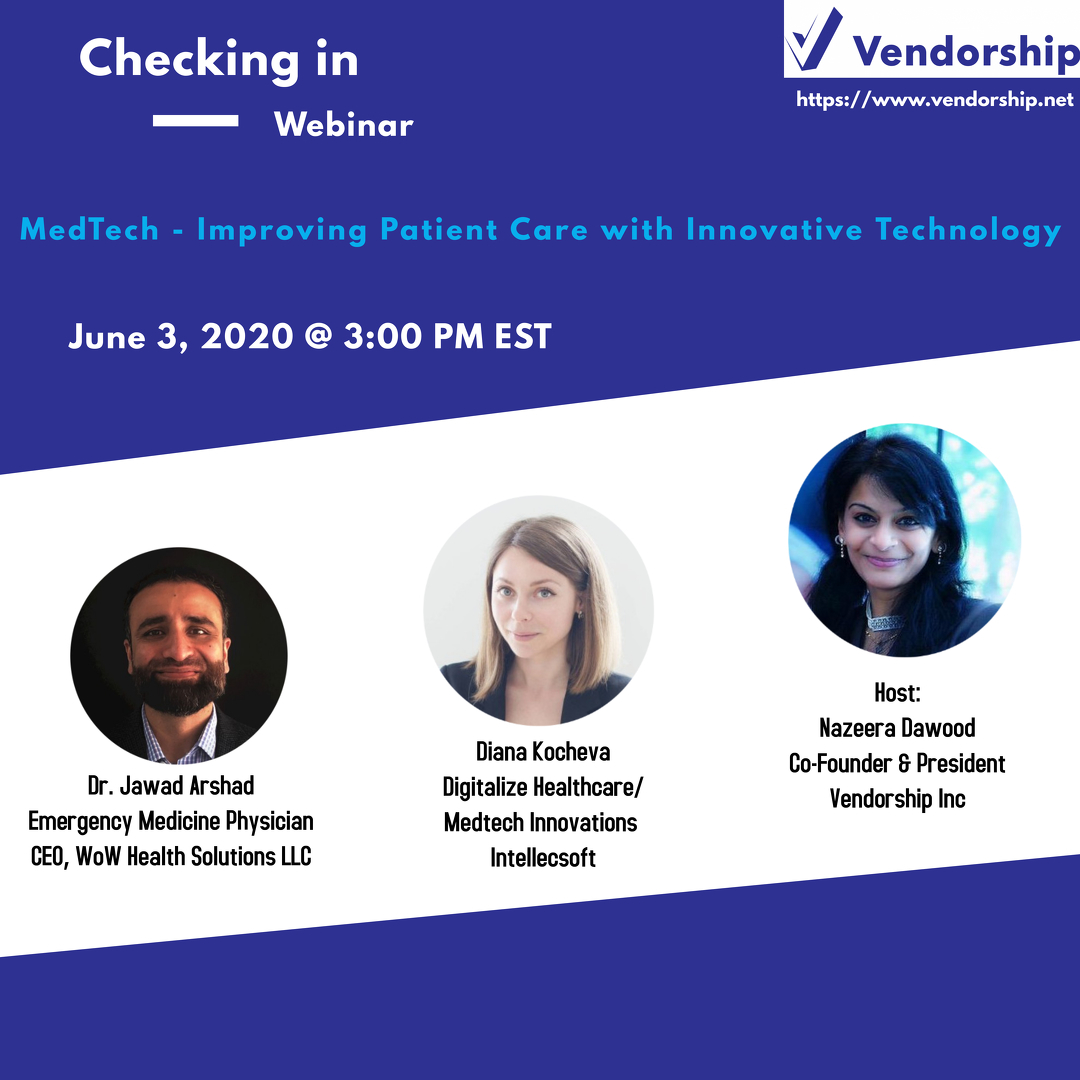 Women in technology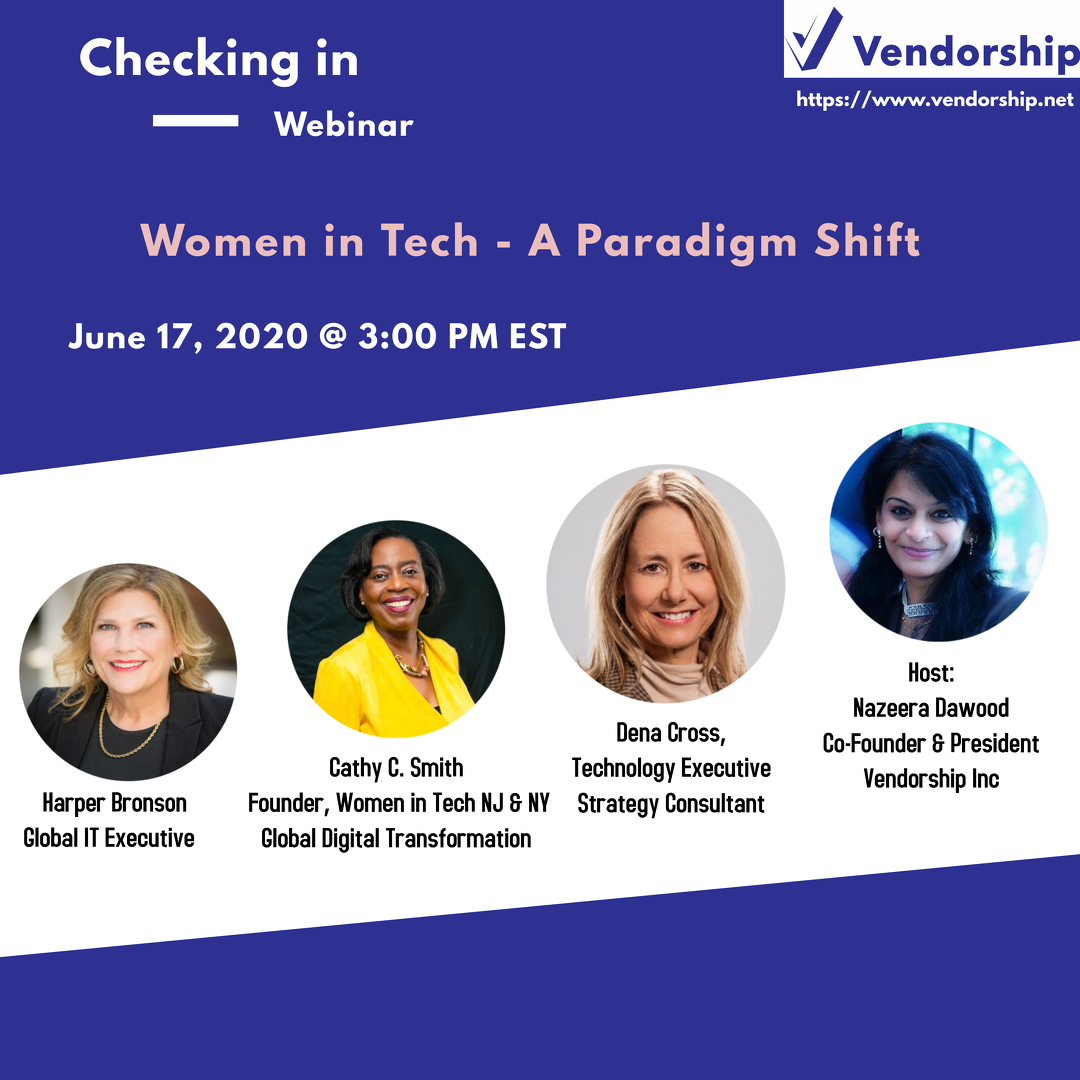 Agtech
               
Digital transformation
           
Fintech
Redesigning business systems for growth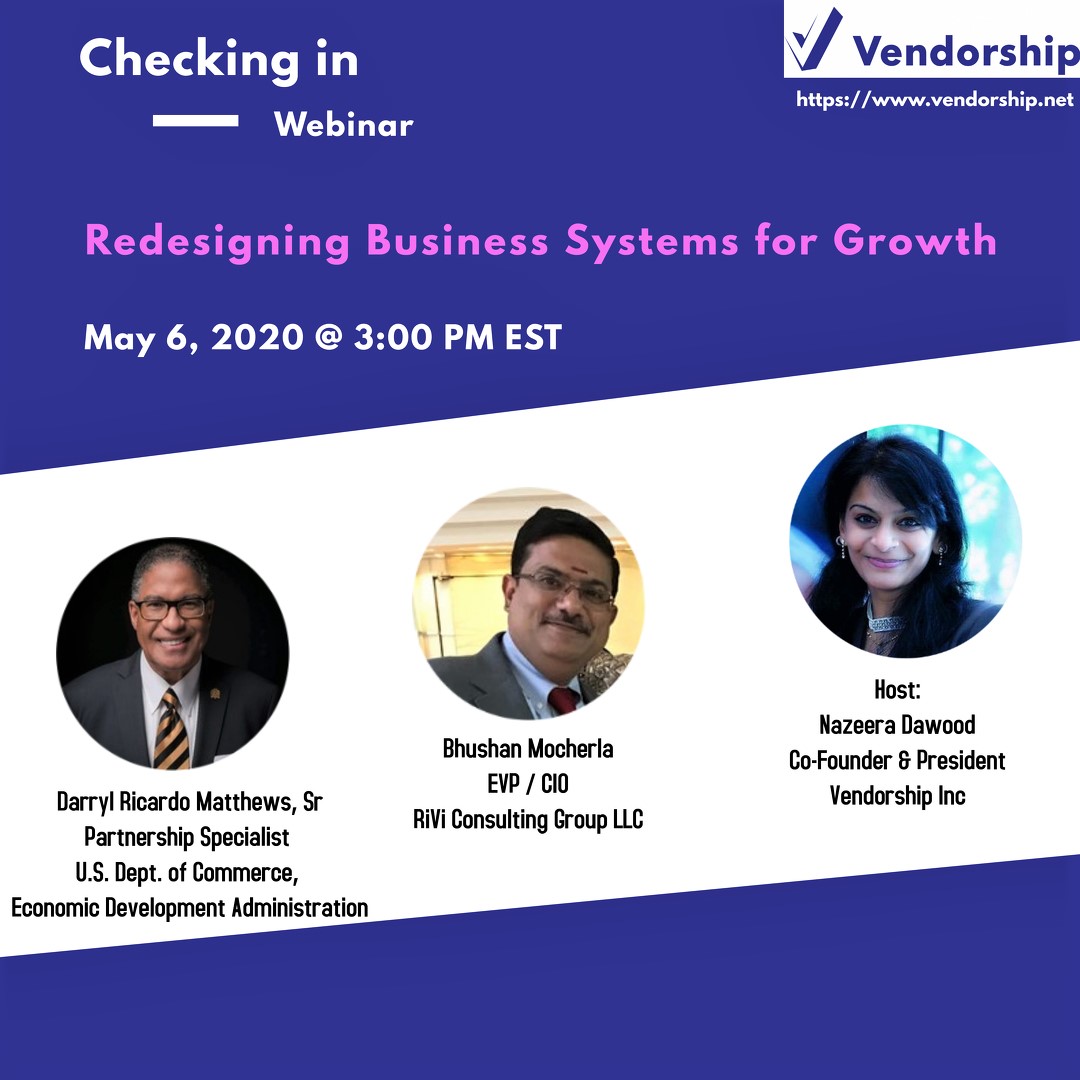 Facial Recognition

Cybersecurity in times of disruption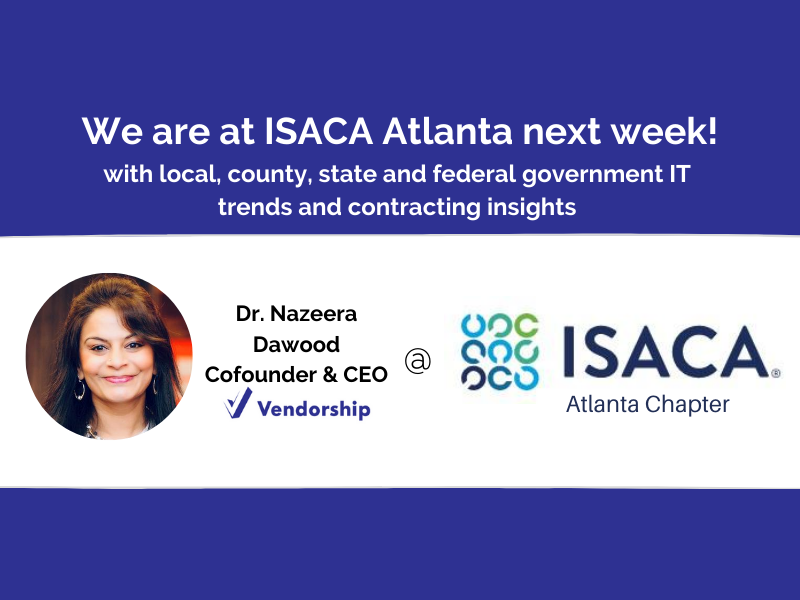 VENDORSHIP INC. CEO NAZEERA DAWOOD PARTICIPATED IN GLOBAL VIRTUAL HEALTH PANEL ADDRESSING CROSS-CULTURAL PANDEMIC EFFECTS