The pandemic and the challenges to continue to deliver any and all products and services and resulting solutions are on our minds at all times.
In the arenas of public health and general healthcare challenges brought on by the pandemic resulted in the fast adoption of convenient telemedicine, patient portals, and records management tools that are designed to identify, record and track not just pandemic cases but regular checkup information, prescriptions, and vaccination progress … which may be the passport to an international vacation this year.
The Office of the National Coordinator for Health Information Technology (ONC) (within the Dept. for HHS) is the principal federal entity charged with coordination of nationwide efforts to implement and use the most advanced health information technology and the electronic exchange of health information to improve health care.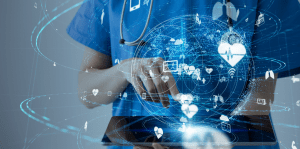 ---
Practitioners and policy makers alike create, track, analyze and share but entities don't always agree to the extent necessary for best possible outcomes.
Where is medical care along with medical records management headed in the short and long-term?
What types of technology solutions are already available to tackle some of the pertinent challenges?
How do we ensure individual care and public health with proper data management and cybersecurity measures while protecting private information?
We will dive deeper into the subject in our Checking In webinar entitled "HealthCare IT – The Present and The Future of Better Care" this month.
Do you have specific questions?
Send them to us at our [email protected]
We'll gladly address those questions with the panel of experts.
---
Be on the lookout: we will be sharing an RFP for Healthcare IT in the coming days: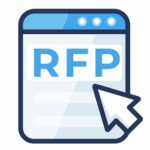 Electronic Health Record (eHR) System
operationally proven, cloud-based or on-premises with features for scheduling, charting, documentation and reporting.
Don't miss any updates and follow us on our social media channels, email directly to your inbox, or on our website.
---
Why Vendorship Inc.?
We keep up with the latest opportunities in local, state, and federal contracting so you don't have to.
Get contracting oportunities right in your inbox: